Many details have been leaked about the next Apple iPhone this week. The vast majority have been focused on the layout of the fingerprint sensor at the rear. That theory is now applied to images that have transcended and which shows the iPhone 8 with Touch ID back.
Even though we have a hefty dossier of leaks, both the features and design of the new iPhone 8 are still a mystery. However, some details about the model seem to be practically uncovered by these leaks, such as the adoption of a screen with OLED-type levels. However, that is a point which acquires greater expectation day by day and it corresponds to the final design of the model, as well as decisions of the Apple signature that will affect both the aesthetics along with the functionality and technical data of the smartphone.
We refer directly to the removal of Home physical button from the front, something that at this point already seems a reality. This change that motivated to optimize the frames of the OLED screen has caused an enormous amount of rumors. The first ones spoke about the replacement of the Touch ID fingerprint sensor with other biometric identification systems. Nevertheless, the last few weeks gained a theory that Apple would integrate that sensor below the screen with the technology of Qualcomm ultrasonic.
However, the information on possible delays cause in order to apply this technology correctly in the new iPhone was the beginning of another option, which was the integration of the fingerprint sensor in the back of the iPhone 8.
IPhone 8 with Touch ID on the back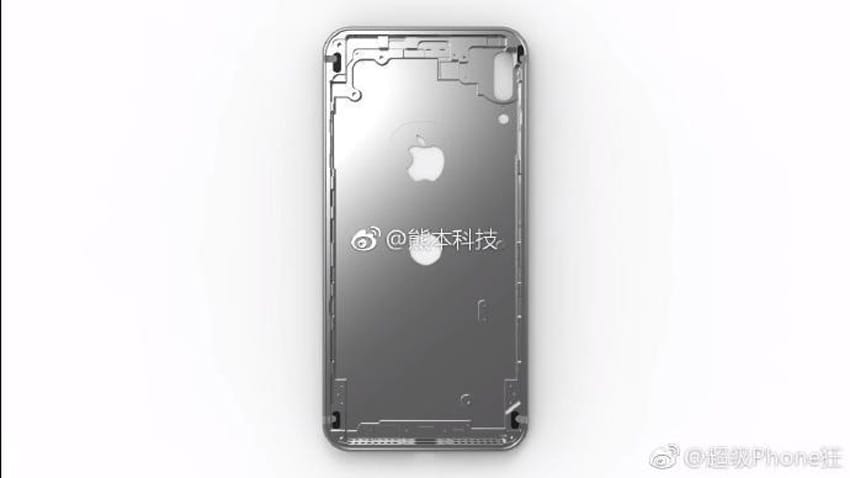 Now, that theory is embodied in rendered images that shows, from a previously filtered images, how Apple hopes to mold the iPhone 8 case. If we stick to the images, we appreciate important aesthetic details such as adoption of a double vertical rear camera, located on one side of the housing. Another detail, perhaps the highlight of this new filtration, is that in the middle area of the back cover appears a circular opening (next to a second where the logo of the apple would be embedded) in which there could supposedly be integrated Fingerprint sensor.
So, these render could be put as a new clue that Apple really intends to manufacture an iPhone 8 with Touch ID on the back of the case, as done by multitude of manufacturers of Android devices. A change that would break radically with the concept of design applied by Apple since the installation of the fingerprint sensor on the front home button on the iPhone 5s.
Related:
How to backup iPhone