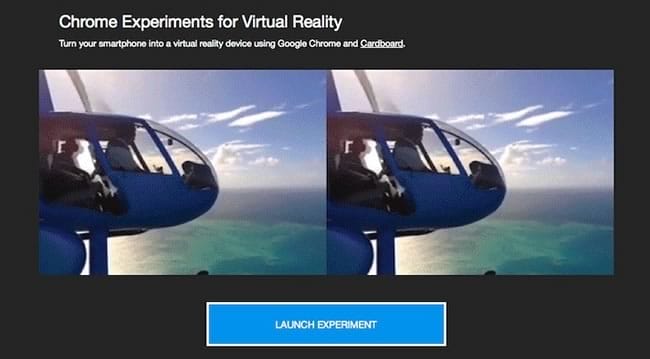 Virtual reality is one of the technologies that have been generating a lot of interest recently. Despite this peaking interest, most of the glasses and helmets available are far too expensive for people who just want to pry and test how virtual reality actually works.
Fortunately, Google Cardboard is one of the most interesting options for users to experience the operations of this technology using mobile phones without spending large amounts of money. After this, the next recommended step is to experiment with an excellent gallery of virtual reality using your Google Cardboard.
The operation of the gallery of virtual reality experiments launched by Google is quite simple. In fact, all you have to do is insert your smartphone in the Google Cardboard and access the link that is indicated at the end of this article. Once the link opens, a "Launch Experiment" button will appear on the screen that needs to be clicked to launch the experiment. After clicking on the button, the web will present you with six different virtual reality alternatives using which one can start to enjoy the potential of this technology.
The particular web we are talking about makes available various different experiments that are similar to the already experienced virtual reality of a roller coaster trip. Additionally, now we can also enjoy our first helicopter trip, a game in which we have to collect all possible coins, among other alternatives.
Without any doubt, this is by far the most interesting gallery for users to start taking advantage of the potential of virtual reality offered from a device as affordable as Google Cardboard. So, if you want to try some of the experiments available, then all you need to do is access the following link using Google glasses.