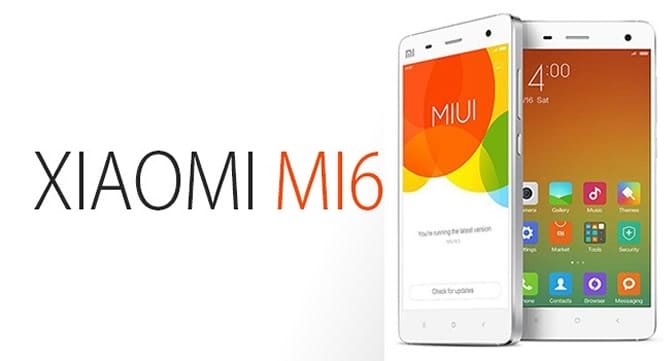 The high end of 2017 is in full boil, considering the numerous mobiles of the characteristics that we have known since last February at the MWC 2017, and that we will in know the coming weeks, during the spring. Of all of them the Xiaomi Mi6 is one of the most anticipated as a high-end launch made by the Chinese firm. In this case we have known a new image that confirms the design of the Xiaomi Mi6.
Last Friday we knew several leaks around the Xiaomi Mi6, the first of them had to do with its technical file, which revealed two versions of the phone and the second anticipate to be the possible design of this expected buqeu Chinese insignia.
We can not promise you a real image with quality, but it seems to be a real model or prototype. This new image of the Xiaomi Mi6 that has leaked today in China and is blurred in many parts. There is one element that stands out above the others and although it is also partially blurred, it has the dual camera. This appears in the upper left with a horizontal layout and the overall design of the phone looks similar to the filtered image on Friday, which showed us the dual camera in the same upper left area of the rear.
In this new image, although very blurry, it also seems that the LED flash is on the edge of the phone, an unusual position for this element in a rear camera. It is curious that in both images is located there, despite of how difficult it is to appreciate it because it is blurry. Obviously not the image we expected, but after all the leaks are like that and make us play more with the imagination than anything else. The side edges of the back of the Xiaomi Mi6 chassis and the brand logo in the most usual area can be intuited.
With respect to its characteristics, the Xiaomi Mi6 is expected to have versions of 5.15 inches and 5.7 inches, the powerful processor Snapdragon 835 and a RAM up to 6GB.