The technical characteristics of the Xiaomi Mi6 have been and are being one of the highlights of the sector for months. There has been no separation that has not been able to come to light, either from rumors or leaks. This time the speculation comes from the appearance of a pair of photographs supposedly made with the Xiaomi Mi6 camera. From this information has been known that the smartphone could actually have a dual camera configuration which, in turn, could offer a 5X optical zoom.
The camera has become one of the most important components of any smartphone, and its because few users base their choice when buying a model for the characteristics and photographic results of the device. It is not surprising therefore that manufacturers have introduced themselves fully in the research and development of technologies that improve the performance of this section. With the rise of megapixels rising to the side, firms experience more feasible solutions. During the last year that strategy goes through the configuration of double camera, as Huawei or Apple did ultimately.
Xiaomi Mi6 camera with double lens
Now, if we are guided by the last photographs supposedly made with the Xiaomi Mi6, that same path is the one that the Chinese manufacturer would follow. The information extracted from these photos alludes that the Xiaomi Mi6's camera would opt for a double rear camera. The leak, although it can not be verified, once again shows that there are strong rumors about this technical possibility.
Photo captured with the double camera of the Xiaomi Mi6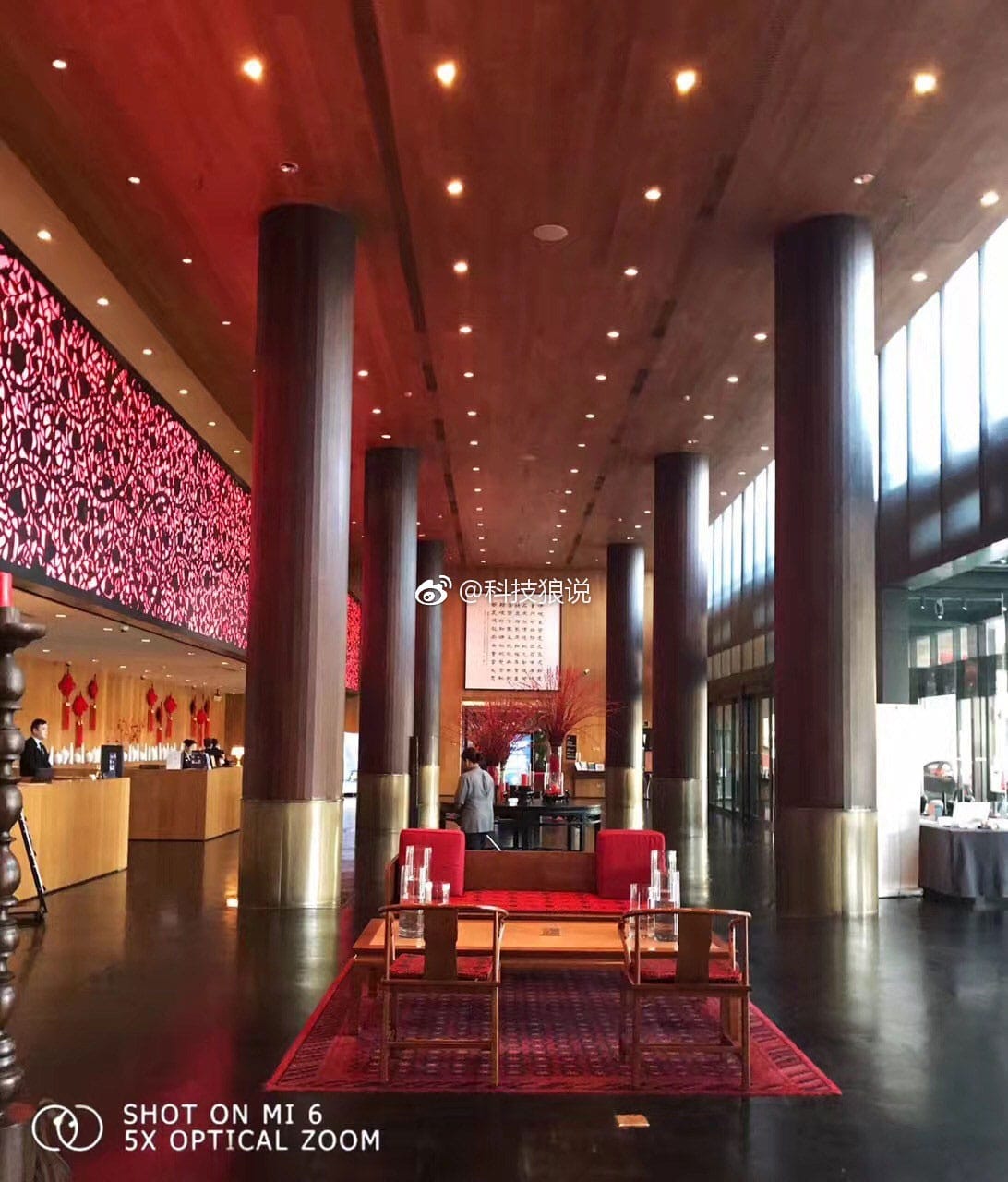 Also, the fact that the Xiaomi Mi6 could have a double rear camera is not the only novelty in this regard. These photos also allude to the ability of the same to take photos with 5X optical zoom.
Is it the same technology as Oppo?
There are no further details, but the details provided by these photos, taken from the Weibo Chinese social network, may well be related to the technology that Oppo recently presented at the Mobile World Congress. The same, which we had the opportunity to test on the spot, allowed to capture photos with 5 X optical zoom without loss of image quality.