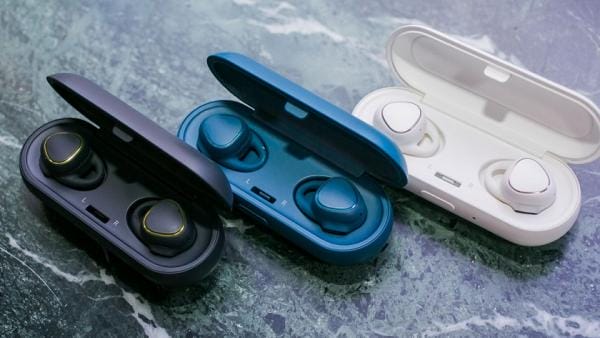 A recent leak reveals that a noise-canceling wireless headset will launch along with the Samsung Galaxy S8. Although they have already leaked a significant amount of real renders and others not so real, but rumors surrounding the figure of the Samsung Galaxy S8 will continue to emerge. They will arise until the day of its presentation. And then, when it's all over, the rumors about the S9 future will begin.
But now we go to the important point, to what we have closer in time. Fortunately the Galaxy S8 will not come alone, and is that the terminal would be accompanied by a Bluetooth cases with active noise control feature.
These devices, despite the cancellation of noise of up to 20 decibels, would incorporate a technology called Talk-in Mode, that would allow maintaining a conversation if we walk next to the other person or if they call us for some reason physically, not to out mobile.
The last details we have about these headphones are those referred to their design, because they would be launched in 4 different colors (red, green, black and silver) and that, if you want to buy them individually, we could do it right after just disbursing €130.
It is not the first time that something is rumored in this direction, because it has been said that together inside the box of the device we would have wireless headsets manufactured by the company Harman / Kardon, company that since last year belongs to the Korean company. So we could almost confirm the launch of these devices.
This information will bring tail in the world of technology, as it will reopen the debate as to whether the Samsung Galaxy S8 will incorporate or not 3.5 mm jack. In case of not doing so, these headphones would possibly become the ideal companion of all lovers of music and sport. We'll see what's left. Do you think this move involves removing the 3.5 mm jack?