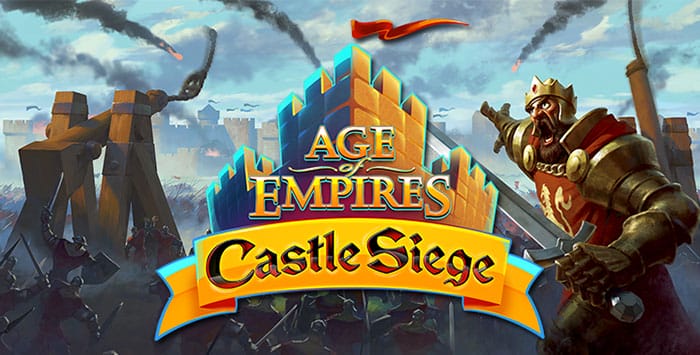 After years of success on PC and other platforms, Age of Empires on Android is a reality. We are facing the same game that arrived in iOS a few months ago and takes part of the universe of the famous strategy game to mobile devices. In this way Age of Empires: Castle Siege could mean the landing of the first titles of the saga in smartphones. Phones with larger screens would facilitate an amazing experience of the game.
Age of Empires: Castle Siege may actually look like an old-school Age of Empires game, but it's not a traditional real-time strategy game. It's actually similar to Clash of Clans with the name of the saga giving it fame. In this way the goal of the game is to build an empire and protect it from attacks while also trying to invade others.
Unfortunately, the game system is characterized by long waits that can bore a user and despair the biggest fan of Age of Empires. On the upside there is the option to log in to the game with an Xbox Live account, allowing you to save the progress of Age of Empires on Android and continue to play on iOS or Windows 10.
Age of Empires: Castle Siege is a title that you can download for free but the purchases within the application are capable of reaching $70. However you are free to give it a try.
Age of Empires on Android is the latest demonstration of how much current smartphones on the market have advanced. Years ago (not too many) few imagined that we could already play on tactile devices the famous strategy game that has always been associated with the PC. But it's not the only classic title that lands on smartphones (iOS or Android) in recent weeks.
Without going any further, a few days ago great titles like Ghost, N Goblins and Roller Coaster Tycoon Touch came to the application store . Both titles have adapted to the use of smaller touch screens to transfer the game experience of the PC to the comfort of the smartphone. Megaman and 1942 are another titles that has also been seen in mobile phones.