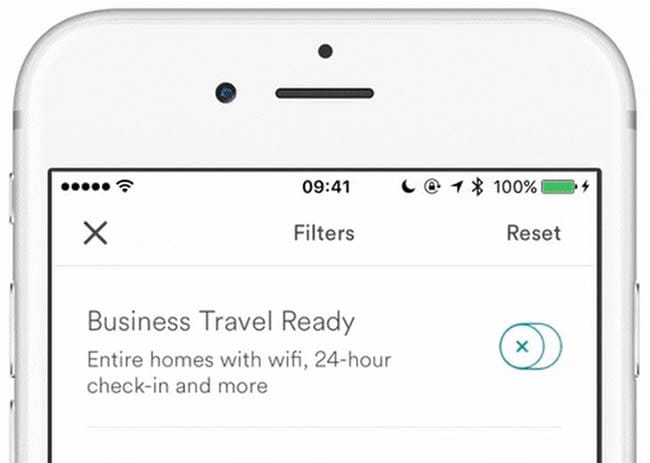 Airbnb is no longer only a platform of accommodation for reservations specific to private individuals who travel leisurely. As the platform points out, almost 10% of reservations are currently made for work purposes. On the other hand Airbnb is also aware that the line separating business travel from leisure travel is very confusing as the same business trips can also be a have certain usual aspects of leisure travel.
Even so, it aims to make it easier for business travelers to find the best possible options to stay in their professional travel.
Hence it has introduced a new search filtering function called "Business Travel Ready" that will allow business travelers to filter searches to access listings of places that have all the necessary amenities to carry out their work.
In order for accommodations to appear in the filtered results, they must meet a number of requirements beyond having WiFi connections, desk, electronic porters and other elements. For this, they should also have 5-star ratings on more than 60% of the comments as well as the hosts approve applications within 24 hours maximum and without any cancellations occurring within one week of the stay.
This new search feature will be made available through desktop and mobile applications. All this will be made available to business users, who have registered their professional email addresses in their Airbnb accounts. This will allow them to activate this filter once they have begun to perform their searches.
Using this filter, Airbnb tries to make is easier for business users to find the desirable accommodations that has all the amenities required to carry out their work and for leisure too. This way the business users can find the best accommodations possible with little to no hassle at all.