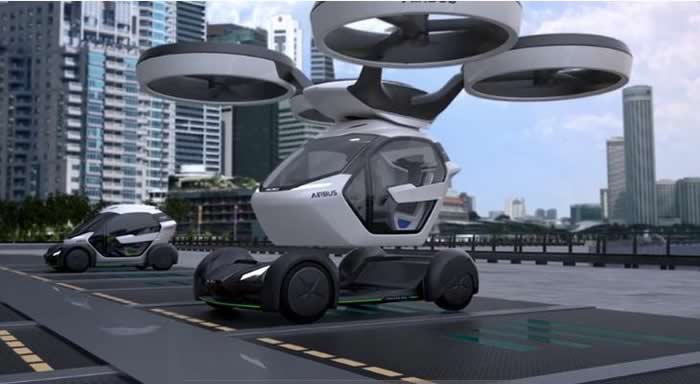 Airbus along with Italdesign has presented a car concept design called Pop.Up System at this year's Auto Show in Geneva. The idea is a modular car is that it allows its transport both on land and in air in combination with other modules, adjusting to travel preferences previously established by the users themselves. But that, for the moment only remains in a concept so at the moment there is no intention to take it to the real world.
The main module is a capsule-shaped module that is where the user would enter and would be developed in carbon fiber. Then there would be the road transport module and also the air transport module, an air drone with four propellers. From Airbus it is pointed out that a third transport route could be the transport system of hyperloop once it may be more widely available.
In addition, the system itself would have Artificial Intelligence technology that knows the user that has to be transported on each trip to help him determine the best routes he can take as well as the transportation routes that best fit his particular circumstance. All the interaction would be carried out through a virtual environment through different futuristic supports.
As we say, this is a concept car design that, while it is science fiction, it would be designed to avoid as much as possible the traffic jams that occur daily in cities. I think it will take many years to see a similar car brought to the real world, but the idea is there and who knows if someone takes the glove and begins its development.