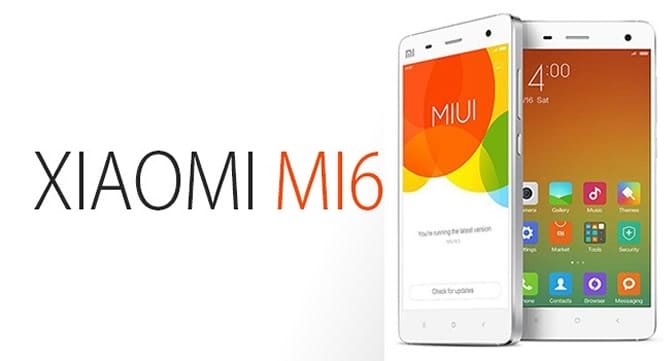 After the presentation a few days ago of the new Samsung Galaxy S8 and S8 Plus all eyes are now on the new flagship of Xiaomi, its expected Mi6. After the success of the previous version, the Mi5, and after gawking at the Xiaomi Mi Mix, the new Xiaomi Mi6 now has the responsibility to make the bar even higher. Today we have two images of a box that clearly shows all the features of Xiaomi Mi6.
The number of leaks around the Xiaomi Mi6 has grown exponentially these past few weeks, as its filing date has been approaching, and we have also seen it in several new images, just a few days ago.
We had already seen many of the characteristics of the Xiaomi Mi6 in different leaks, but in this case they can be confirmed from the phone box itself, on the sticker that can be found on its back. In the first image we can see it is the black box of the Xiaomi Mi6, in which we can see some spectacular features of the Xiaomi Mi6.
Features of the Xiaomi Mi6
The new Xiaomi Mi6 has Snapdragon 835 processor at a speed of 2.45GHz, 6GB of RAM and an internal storage of 128GB. One of the most surprising features of this new Xiaomi Mi6 is undoubtedly its camera, which in this filtration we can verify that it is no less than 30 megapixels, a figure far from the ordinary, with OIS and a front camera of 8 Megapixels. The battery is not far behind with 3200 mAh and 4000 mAh models, the figure that accustoms to equip their average range and that extends the battery in some cases until the two days.
Taking into account that the display that reveals is 5.15 inches, it has a very large battery quantity. The second box, the Xiaomi Mi6 white corresponds to the more modest version of the model, which still has the powerful processor Snapdragon 835, although the speed is not specified. The RAM in this case is 3GB and the internal storage is 64GB. The rear camera is 12 megapixels and front camera is 4 megapixels with Ultra pixel. The battery in this second version has less capacity, in this case 3200mAh.