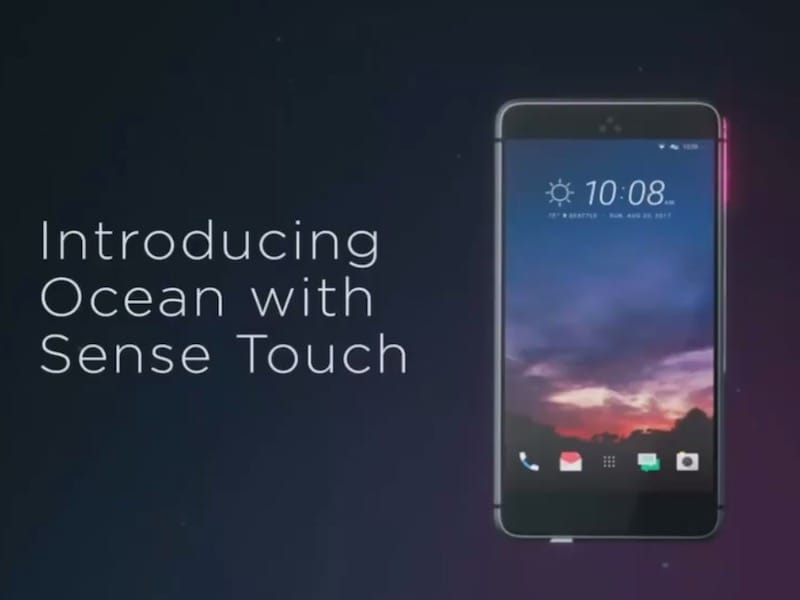 While yesterday we knew the design of the HTC U Ocean from all angles, today is the turn to know the features of the phone filtered exclusively by Android Headlines. In this way we can know first hand almost all the details about the HTC U Ocean that should see the light in the coming weeks.
The main thing of this new HTC U Ocean is to make the users forget the bad taste left by the presence of the Snapdragon 821 in the last smartphone launched by the company, HTC U Ultra. Now this new flagship of the firm will be starring inside the latest Qualcomm Snapdragon 835 processor.
The HTC Ocean comes with an enhanced camera with some advanced HDR settings to promote better picture quality such as HDR +, Intelligent Video Zoom, 3D audio and high-resolution recording functions. The HDR + will offer real-time HDR scene detection although it is unclear how this would be implemented. In addition HTC's smartphone, according to the filtered images, has four microphones to record sound in such a way that you can get the best audio quality possible for videos. There are two different audio recording modes that are 3D audio and the option of high resolution recording.
As for the pure and tough specifications of this HTC U Ocean, we have the latest Qualcomm processor, the Snapdragon 835, as the main protagonist as stated above. We will see two variants of the same device, one of 4 GB of RAM and 64 GB of internal memory and one with 6 GB of RAM and 128 GB of internal memory
In the display section we have 5.5 inches inches and WQHD resolution, while the battery would reach for 3,000 mAh. In this way we would have the more than direct first rival of the Samsung Galaxy S8 that was launched to the market last week.
Finally we have also been able to take a look at the new configuration of the phone's gestures that we will be able to use, thanks to Edge Sensors. It will have different pressure sensors housed in the frame of the phone with which we will be able to execute actions similar to those that already exist in technologies like 3D Touch and Force Touch.