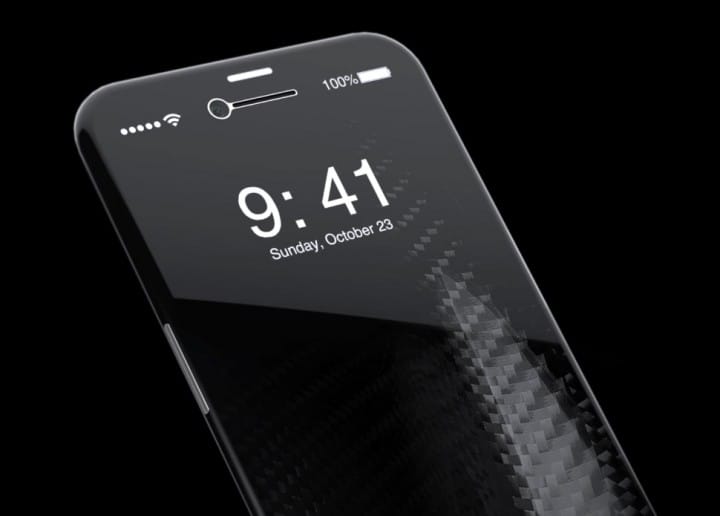 The design of the iPhone 8 is almost confirmed however, there are still many months for its presentation. In the recent leaks, we get more information about where the fingerprint sensor of the iPhone 8 is placed.
According to some rumors that were mentioned few days ago, the launch of the iPhone 8 would be delayed by the end of the year, given that it would not give them enough time to implement all the news they would like. Instead, the launch of the iPhone 7s and 7s Plus would continue through September, as Apple always accustoms us.
It's strange that there are still so many months left for the launch, more than six months for iPhone 8 and yet somehow we know so many leaks of what would be the new high-end mobile of the Apple. Recently, we got more leaks about this mobile that will put a lot of people in a very good mood.
The iPhone 8 fingerprint sensor will be on the front
We have filtered some images that lets us see the mold and sketch of the back of the iPhone 8. From these images it is confirmed that it will take a double camera vertically, something that was already heard in whispers in recent months. Additionally, noticing the absence of something on the back of iPhone 8 is making many people very happy.
As we see in the picture below, there are no traces of the fingerprint sensor on the back of the iPhone 8 that means this fingerprint reader would be on the front of the mobile. We do not know where in the front though as it can simply be in the same position as Home but as an integrated button on the screen or in any other area of the mobile screen.
Sketch of the iPhone 8
At least now we see that it has a good location because from some of the images that leaked weeks ago showed this fingerprint sensor under the Apple logo in the back. That's the one thing that nobody liked as it's the position that is almost impossible to reach by hand. Apparently it was simply a prototype that will not be coming out.
We will be attentive for more leaks of the new iPhone 8, but we are already clear on the intentions of the company to bet on a fingerprint reader integrated in the screen, a design that would be all screen or almost everything, such as Samsung Galaxy S8 or LG G6, along with a double camera that already triumphed in the iPhone 7 Plus.
Also, check this tutorial: how to backup iPhone to PC with iTunes