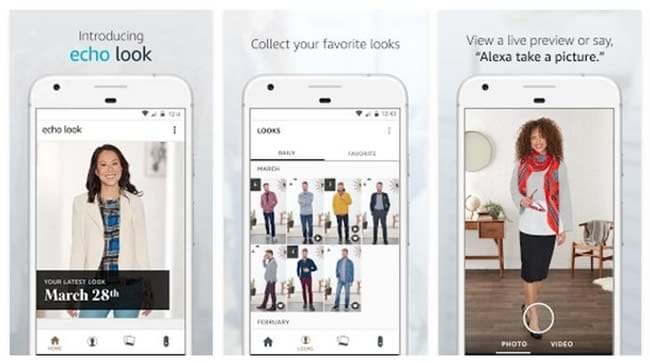 Amazon surprised us at the end of last April with the presentation of Echo Look, a curious device with integrated camera focused especially on the world of fashion. In other words, a digital assistant who will advise users on fashion issues and thereby making it possible to choose from two sets of clothes by offering fashion based clothing recommendations.
Almost a month after its presentation, Amazon has just launched its complementary mobile application for Android devices. Through this application, users can now utilize everything, from the initial configuration of the device to the Wifi networks themselves until the display of all the fashion sets are made available whose images are to be hosted in the Amazon cloud. They can even make it possible to offer a preview in real time before making their own photographs and videos.
Also note that being an Echo device it will be integrated with Alexa. Therefore, users will be able to use Echo Look as they would any other Echo device, which means that they can request current information, traffic conditions, weather forecast, reproduction music themes, and much more with just using their voice commands.
To point out that Echo Look for Android is not available globally, and that it is also be necessary to have an Android device that at least run Android 5.0 or higher. Those who are eligible to use the app already have it for free through the Google Play Store. So, if you are eligible then you must go to Google Play store and download this app to see how it works and what a great helper it is. The truth is shopping is and always has been one of the most confusing aspect in daily life. So, with this device or app one guys can help their girlfriend do shopping and girls can shop for their self with a special assistance with a great fashion sense.