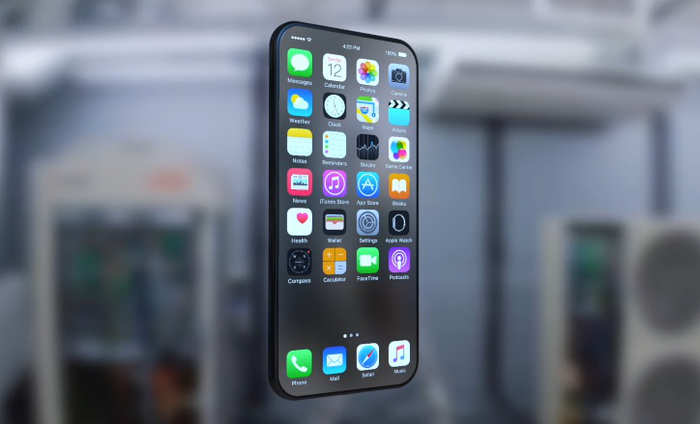 During the last months we have witnessed an intense dance of rumors and leaks that allow us to visualize at some level how the iPhone 8 will be. Some of these leaks have approached dangerously to the official characteristics of the iPhone 8. Well, these approximations already have been valued by one of the industry's leading analysts such as Morgan Stanley, who is already advancing a complete sales success of the iPhone 8.
Over the last few days it has even been heard that Apple will win the match to Samsung. In short, the changes introduced by the iPhone 8 will achieve that the firm to reach a higher level than the Samsung with its Galaxy S8. While it is still impossible to pinpoint such claims since there is not even a real model, it is the least significant that one of the most reputable analysts in the technology landscape, Katy Huberty of Morgan Stanley, now forecasts that Apple's sales are will shoot 20% compared to those achieved during the fiscal year of 2017.
As revealed by CNBC, analyst Katy Huberty, who endorses an impeccable career have advanced that Apple will manage to increase sales of its smartphone by up to 20% during the next fiscal year corresponding to 2018. A very optimistic forecast that rises 10% more than other large firms related to the US stock market.
The basis of this preliminary report of Huberty are the supposed characteristics that will surprise us the North American multinational during the third quarter. To take into account, a design radically different from what has been seen in Apple since the presentation of the iPhone 6, as well as other specifications and new features like 3D sensors, wireless charging and, of course, the OLED screen of 5.8 inches Hopes that equips the new model.
However, the contrast effect may also be significant. Although most of the specifications associated with the iPhone 8 have already been seen in the market, the fact that currently no iPhone has such innovations can be a trigger factor for fans of the brand to The purchase and this new iPhone.
Be that as it may, the information would not be more important if it had started from another source. However, the mere fact that it is the aforementioned Morgan Stanley analyst who advances those first sales statistics is what makes this information really interesting given the precision with which Huberty works normally.