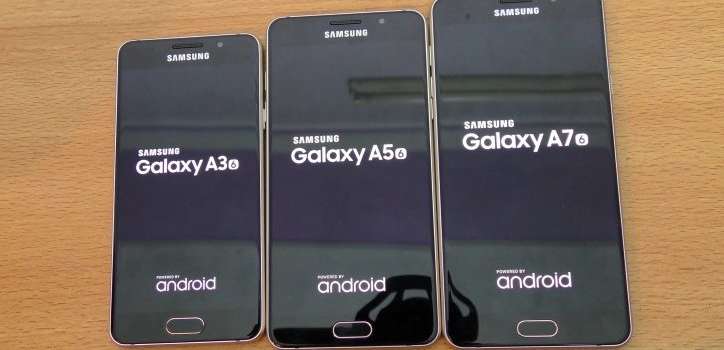 The new Samsung Galaxy S8 and Galaxy S8 Plus are trending topics in news, but on the other hand the rest of Samsung's products in the market continue to generate their own news, as is the case of the mobile phones that we are looking today. We talked about that Samsung had unveiled the possible date of the upgrade to Android 7 for the Samsung Galaxy A3, A5 and A7 2016. Now based on a leak we know that the arrival of new software will be later than expected.
While the new Galaxy S8 are the center of the present, this week we have seen how Android 7 continues its course in the Korean mobile phones, and the best test is the arrival of Android 7 for the Samsung Galaxy S6 edge Plus in Europe a few days ago.
Android 7 for the Samsung Galaxy A3, A5 and A7 2016 when will it arrive?
About 20 days ago we were passing through a performance test to the Samsung Galaxy A3 of 2016, a step that no doubt revealed that the new version of the software was already on its way to the new phones of Samsung, since this test was seen With Android 7.1.1. Well, we now have more data about the arrival date of Android 7 for the Samsung Galaxy A3 of 2016, along with the Galaxy A5 and A7 of the same year. There were already some dates for the arrival of the new software to these models, but now a new document filtered shows a new possible update date to Android 7.
With this new information we can know that the Samsung Galaxy A3 2016 would receive Android 7 during the first week of May, later than initially expected, which was the month of April. Meanwhile, the Samsung Galaxy A5 and A7 2016 will see Android 7 arrive at the end of May, exactly between 22 and 28 May, so they are practically going until the month of June.
They are not exaggerated delays, but they always disappoint the users one way or another, who are already waiting impatiently for the arrival of new software that allows them to enjoy the latest Android. In any case the wait will last a priori less than two months.