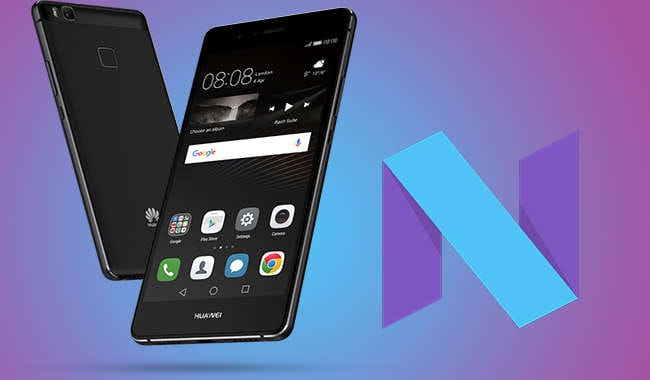 About a week ago we told you that the update to Android 7 for the Huawei P9 Lite was delayed definitively, whereas a few days later we knew that it was going ahead in countries like Japan, while we knew nothing of an international version. Now we have seen the first Huawei P9 Lite update in the European continent.
As we told you a couple of weeks ago, the expected update to Android 7 for the Huawei P9 Lite was delayed, to the disappointment of users, something that finally seems not be so serious if we consider that in Europe are already sighting the first phones with this software.
Specifically it has been in Italy from where we have echoed about the update to Android 7 of the Huawei P9 Lite. As we have known through the Italian medium Tutto Android, some Huawei P9 Lite users are already receiving the update to Android 7, which means that its international version is already underway, and we can probably enjoy it in Spain in a very short time . The update that arrives via OTA is the ENV-L31C432B371 version and has a high size of 1.99 GB.
Together with the update to Android 7, the Huawei P9 Lite brings us EMUI 5.0, the new version of the graphical interface and software layer of the Chinese firm that is already fully integrated into the new Android software.
This way it is clear that the update to Android 7 for Huawei P9 Lite has not been delayed so much, and that if in Italy they are already receiving it, hopefully it will not take too long to reach entire Europe, maybe a few hours or some days, but it not should extend far beyond. Of course, prepare space in your phone, because as you see the new system weighs no less than 2 GB, space that we must reserve for download. All those who receive the software with the new update of the Huawei P9 Lite, can tell us your experience in the comments.