Nokia was one of the great stars of the last Mobile World Congress held in Barcelona. In it, it introduced the new Nokia 3, 5 and 6, however, one of the things that caught attention was the promise of the company to update their phones almost instantly.
At first, all these promises seem to be a 'marketing' technique to hook people, however, this is already being fulfilled with the Nokia 6. The model is receiving Android 7.1.1, so it is true that Nokia goes with everything to position itself in the top positions.
The Nokia 6 begin to receive Android 7.1.1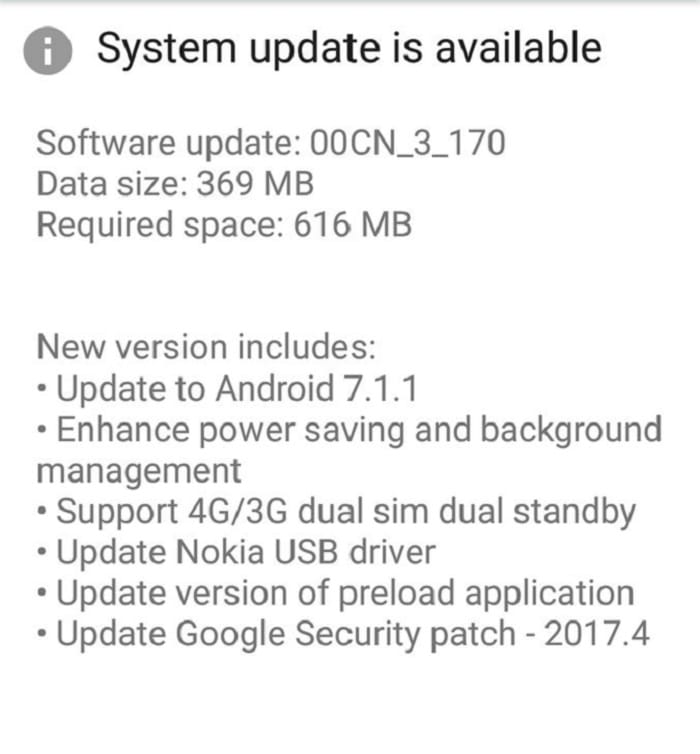 The update has begun to reach these terminals with a size of 369 MB, and brings with it many new features for these smartphones. The first thing that Nokia users can do is enjoy the shortcuts from the home screen, its a very useful functionality when doing simple tasks.
The OTA continues to reach the devices of the Finnish company, it also brings an improvement in energy saving and management. In addition, once the update is installed, the Nokia 6 will offer support for 3G / 4G in standby. With it, the update also brings the April security review, which addresses the security vulnerabilities, while correcting general operating system errors.
The USB driver and Nokia application preload have also been updated. The Nokia effect is already beginning to notice the first of change. We are happy to see a brand, as mythical as the Finnish, comes to market with certain promises and is already fulfilling it.