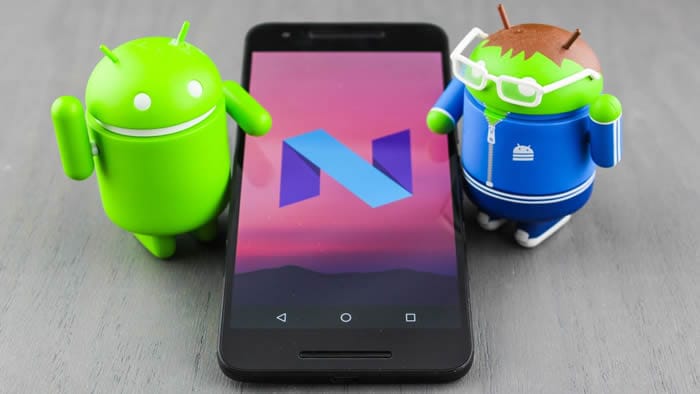 Google has just announced through Android Developers blog a new system update, Android 7.1.2 Nougat. Of course, we already anticipate that for the moment it is a beta.
This update comes about 3 months after the launch of Android 7.1, the first major update of Android Nougat after its official presentation.
The article published in the blog of Android Developers does not reveal too much information, although taking into account that it is an incremental update, we should not expect much news. What Google tells us is that Android 7.1.2 Nougat comes mainly to fix bugs and further optimize the system, as well as to add some other user level improvement.
Thus, users are likely to see some improvement in performance, although current versions of Android Nougat are already at a high level. And who knows, we may also see some improvement in autonomy. Anyway, we'll have to wait to test the first beta of Android 7.1.2 to make a detailed comment. But when will this beta come?
The first beta of Android 7.1.2 Nougat will arrive in the next few days to the Google Nexus 5X, Pixel and Pixel XL, Nexus Player and Pixel C. For the Nexus 6P it will take a few days.
As usual, to install this new version, the simplest method is to sign up for the Android beta program through its website. If you are already registered, you will not have to do anything but wait for the update to arrive on your device.
Google hopes to launch the final version of Android 7.1.2 Nougat in the next two months, and will reach all the devices we mentioned before. It should be noted that neither the Nexus 6 nor the Nexus 9 are included in this update, so it seems that the official support by Google for these teams will end with Android 7.1.1. It is something that does not take us by surprise, since it has been more than 24 months from its official launch and therefore Google no longer guarantees official updates.