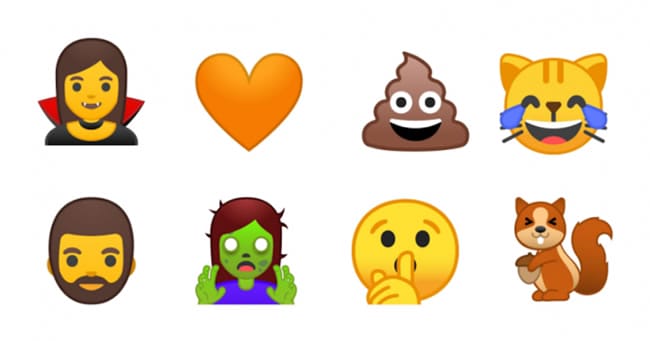 The infamous Android emoji that seems to be the head of a worm has its time numbered. Having appeared in various forms and sizes since Android 4.4, the strange form that defined the appearance of Google's emoji since 2013 is being withdrawn as ordered by Google in the announcement made yesterday on the Google I / O. Instead the Android O emojis adapt to the new times with a necessary facelift.
From KitKat, standard Android emoji have used minimalistic images to represent gestures and sensations. However that aspect of "half-worm" has never taken over any users, even more so when almost everyone uses circular forms. These emojis can create real problems if you send the one that does not transmit the same meaning in our contact's phone. Fortunately, Google has seen the light and emojis of Android O will have a more conventional look.
A more universal design
Via Emojipedia we know that on Android O, Google will add more recognizable and universal characters with color gradients and a wider range of colors. They are not so distinctive, but they make a lot more sense because their round shape will help to recognize them better than what they have seen so far. On Android O, the so-called "gumdrop" has disappeared and has been replaced with a round smiling form, consistent with all other operating systems.
Evolution of Android emojis
In addition to the redesign, Google is the first major supplier to announce full compatibility with Emoji 5.0, which means that new emojis announced weeks ago like the face of a vomiting guy, orange heart and dinosaurs are on the way.
Google in addition to changing the design of Android O will also leave open the possibility that we find these forms elsewhere. The company promises an update that will keep users up-to-date with these new emojis on earlier versions of Android. This way you will not need to replace a phone to understand everything our friends say.
It's largely a cosmetic change and it's possible that some users will not even notice the design change in Android emojis more if your phone manufacturer already personalizes their icon set (like LG and Samsung, for example). Even so, the change is significant when seeing the evolution of Android emojis over the last few years.