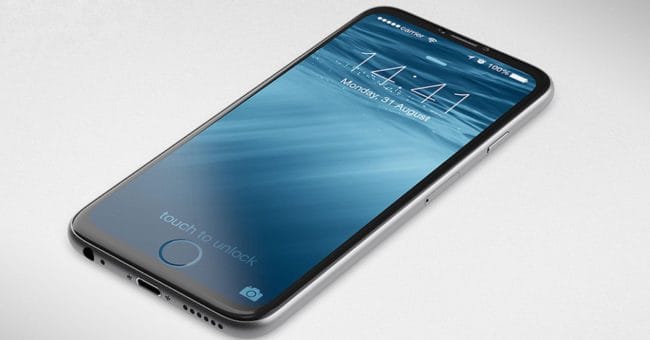 In the first half of the year there are many talks about the Samsung Galaxy S8 and its breakthrough design, but this is not the only smartphone that aims to dominate the market, as the iPhone still has to give its last word . Today, we are going to talk about the fingerprint sensor of the iPhone 8, which is having its first problems.
We have seen numerous rumors about the iPhone 8 in recent weeks. There are still enough months for its presentation as everything looks set to be in September, counting that this mobile is not delayed. This year, Apple would have decided to skip the iPhone 7s because it wants to make a great device recalling its tenth anniversary and it can not stay behind seeing the design drawn by brands like Samsung and LG.
One of the problems that the Samsung Galaxy S8 had, was the location of the fingerprint sensor. This phone had to put the fingerprint sensor in the back because they did not have enough time to natively implement it on the screen. The fingerprint sensor of the iPhone 8 will be implemented in the same way.
According to analysts and some rumors, Apple would have been working with the fingerprint sensor of the iPhone 8 on the screen from the beginning, but now the problems start to come out, since it is not working as expected and may be forced to pass it to the back and follow the same design as last year. The provider of this fingerprint sensor on the screen does not know if they can solve the problems and provide all the production that the iPhone 8 needs.
We will not know how Apple will solve it but there are still several months left to know. This fingerprint sensor of the iPhone 8 can become the most important piece of the device, as it will determine the screen ratio.
Anyway, the only thing we can do is to wait and see what the Cupertino company can do to solve this problem, but seeing all the problems caused by this type of sensor, we do not think this problem will be solved in a short time.
Related:
How to export iPhone photos to iCloud