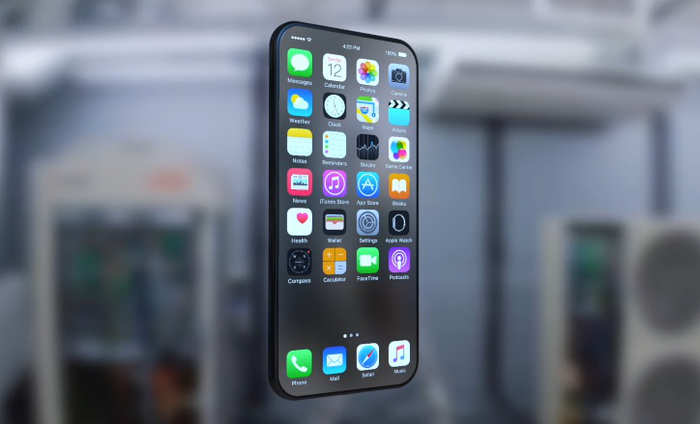 During the last few hours a new rumor has surfaced that unravels everything transcended around the iPhone 7s, iPhone 7s Plus and iPhone 8. According to this rumor a source in alleged contact with Foxconn says Apple could launch only two new mobiles, iPhone 8 and iPhone 8 Plus.
To date the strongest rumors and leaks around Apple's future plans suggested the launch of three iPhone mobiles in 2017. Two of them would correspond with the iPhone 7s and iPhone 7s Plus. The two versions that would be placed as generational relays of the current iPhone 7 and iPhone 7 Plus. On the other hand, it had been accepted that Apple prepared an iPhone 8 or an iPhone X as a mobile to commemorate the tenth anniversary of the smartphone.
iPhone 8 and iPhone 8 Plus?
In fact, the leading and most prominent analysts in the sector have launched numerous reports that point in this direction. Nevertheless, the recent rumors that have transcended the news displaces this theory, which was until now was the most accepted and contrasted.
Micgadget portal says that based on information received by a Foxconn source, Apple's main partner in the manufacture of its devices, the Americans are preparing for the launch of two iPhone mobiles and not three as had been accepted to date. These two mobiles would be placed in the catalog of the multinational as alleged iPhone 8 and iPhone 8 Plus. In this sense, the latter could erect as the most prominent mobile that incorporates and premiere the rumored screen without frames with OLED panel.
Misinterpreted information?
However, the debate was not far away. Portals of the stature of MacRumors with a great consolidation in the current situation raise doubts in this new information. Moreover, the media points out that the blog that disseminated such information could have misinterpreted the leakage provided by the supposed source.
In this regard, the explanation given by the latter points to the fact that Apple will actually launch those three models of iPhone stipulated by the leaks. However, the first models to be manufactured would be the iPhone 7s and iPhone 7s Plus, with individual LCD screens of 4.7 and 5.5 inches. Later an iPhone 8 with OLED screen and diagonal of 5.8 inches came to the table. However, a possible problem with the supply of this type of screens could cause a delay in its manufacture and later commercialization.
So the information provided by the source from Foxconn might well refer to the order of the two iPhone 7s and iPhone 7s Plus, that would later be followed by iPhone 8, a model that, if not mentioned, would have generated a new rumor about the launch of just two iPhone models this year.
Read More:
Check this post for automatic data backup on iPhone with iCloud settings.