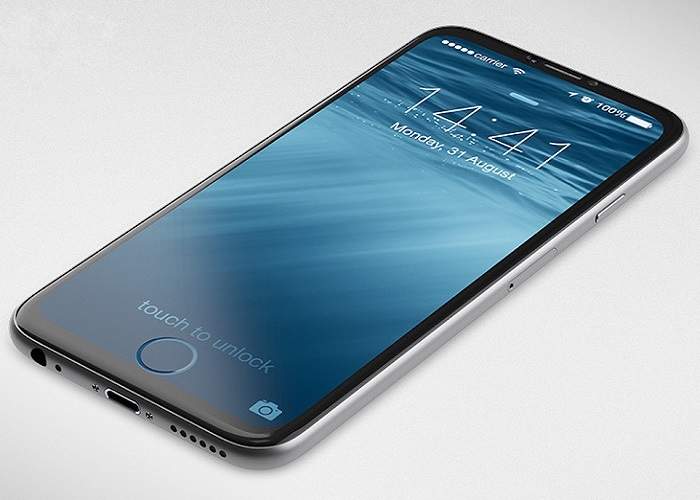 The Samsung Galaxy S8 is already a reality. It was introduced last week, the new Korean smartphone has marked, for better or worse, the lines of design that we will see in the rest of Android phones. Undoubtedly, the device with which the Samsung flagship competes is the iPhone 8. However, there have already been some designers who have dared to make their own concepts, and this is the one that is causing more anger.
In terms of design, Samsung has always been behind Apple. It would not be until 2015 that the Koreans implemented the crystal and metal in their devices. Apple has been wearing the same design for three years, and Samsung had stolen the throne, at least in visual terms. Apple fanboys, also known as Macheads, have already begun to imagine how the new iPhone 8 would be and, well, its better judge it yourselves.
We are faced with a device without a physical button. Samsung has already dared to jump and remove the button on its phones, so it would not be rare for Apple to follow the same movement. The concept of this smartphone is based on the words of Jonathan Ive, whose aspiration is to create an iPhone that looks like a single glass panel. In the concept shown, the apple logo would serve as a notification LED, and below would be the icon of the app that has received an update.
IPhone 8 Concept
From what we can see in the video, the designer bets on an OLED screen. That way, we could receive information on the screen without having to turn on the entire panel. The video terminal would apparently be made of glass. Anyway, although the concept is very pretty, it is still continuist with the design of Apple. We will have to wait to see how the new iPhone will be and if it is able to beat the Galaxy S8, which is a really tough opponent.