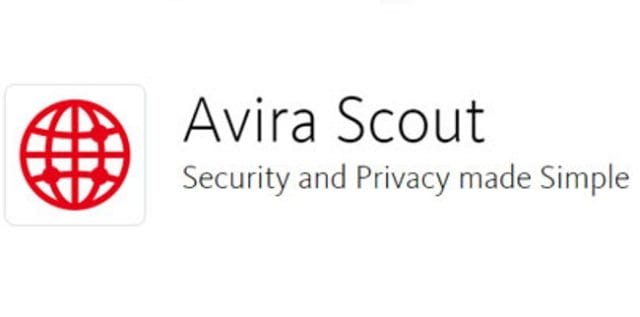 The last few weeks have presented many new developments related to web browsers especially an Avira Scout Browser. So here we present you an Avira Scout Browser review to help you understand this browser a little better. Earlier it seemed as though Firefox copied all the covers but now it seems that this security company has done as it claims about its protagonist. Avira Scout is a new web browser that can be downloaded for free and is based on Chromium and that allows you to enjoy greater security. At least that's what they promise.
For several months the beta version of this application could be accessed. However now without going any further and by abandoning this state they have surprised many, since there had been no official announcement by the company. Browsers belonging to the Chromium family are quite frequent. This one is based on version 56 and has certain similarities with respect to Vivaldi, although for the moment it is convenient to save the differences.
In addition to the presence of HTTPS, Avira have also confirmed that there is a package of functions made available which would improve user's privacy while browsing. Among them, we can even find a blocker tracking by web pages, something that is not so strange today.
It could be said that this is a mixture between what we have already cited and Opera. Without going any further, with this it shares the existence of a function that allows the saving of web traffic and with respect to the first one it shares the incremental updates. Although on paper it looks like a mixture with the best features from each of the existing browsers then too one should not underestimate this web browser.
Features of Avira Scout
Although everything seems like a mixture of various functions but it is more than that. It has Avira Browser Safety or what seems the same, a module based on Avira URL Cloud which is able to block unwanted applications that are trying to get installed on the system. Additionally, it will be able to deal with phishing campaigns or detect spam sites as well. Along with, as we have already indicated, it has a function that prevents the tracking of many web pages, although, it must be said that this is a necessity in order to compile it as it is true that it faces most but not all.
Safe browsing mode improves privacy without having to modify browser settings. That is, it offers a higher level of security.
Earlier we mentioned the existence of functions that verify the HTTPS. User will be able to see this in the navigation bar of its browser which means that websites with unsecured connections will be scaled so that the user is aware about the unsecured websites. Then it will be the latter's decision whether or not to access that website.
It has another safe search function. That is, those results that are not safe or potentially contain malware will appear prominently to prevent users from accessing it without even realizing it.
Compatibility and extensions
At the moment it is only compatible with Windows operating systems. The security company has not reported on whether this aspect will be expanded in the not too distant future.
The available extensions have also been an aspect to consider. It does not have Flash installed and so the user must install it manually.
Avira Scout Browser review
At the mention of free antivirus, you certainly have heard of Avira. The editor has also looked at browsers and offers an unprecedented product in the form Avira Scout.
We tested this promising web browser and therefore can say that Avira does not dry up any praise for it and also highlights its secure navigation, protection of Wi-Fi connections and privacy.
Once installed, the software vaguely reminds us of something. A short tour in the options confirms of what we thought which is that Avira Scout is based on Chromium like many alternative browsers. Although with an exception that it is complemented by numerous extensions which is selected by Avira.
For example, Privacy Badger takes care of your privacy, the activation of "https" on all sites or the activation of an automatic mode where you allow Avira to manage everything. When used, Avira Scout Browser is as effective as a standard browser while protecting the user's personal data. So is this the ideal browser?
The issue of tracking updates
Unfortunately, a browser like Avira Scout suffers from a major problem which is the upgrades. Indeed, it might be ready to trust the publisher who often deploys the security patches more slowly. Here, Avira Scout is based on Chromium and therefore must apply its updates in addition to those of the original browser. And the going bet is that, if the product does not have the expected success, Avira could quickly abandon its product. We find a similar situation in other competitors like Comodo with its Comodo Dragon Browser which nevertheless continues to be followed for several years now.
However, these browsers do not target all users whereas a classic browser will suit most Internet users.