Many people think that they can save money only with clip coupons and by signing up with retailer's email list but that's not true. You don't need to shuffle Sunday paper for finding clip coupons to save bucks on your purchasing as there are plenty of coupon apps to do so. But when you type coupon to find the apps for it then you will get hundreds of results and it is pretty tough to get the best out of them. Don't worry folks everything leaves on us because we do proper research to suggest you the best apps and games. And today we are here with the best coupon apps to save money on your shopping.
Let's start our discussion and figure out the best Coupon apps to enjoy great savings in 2019.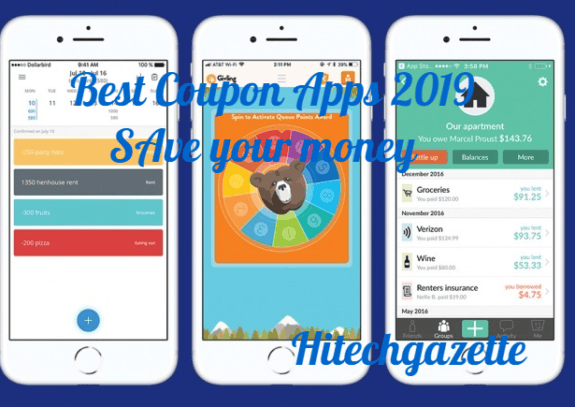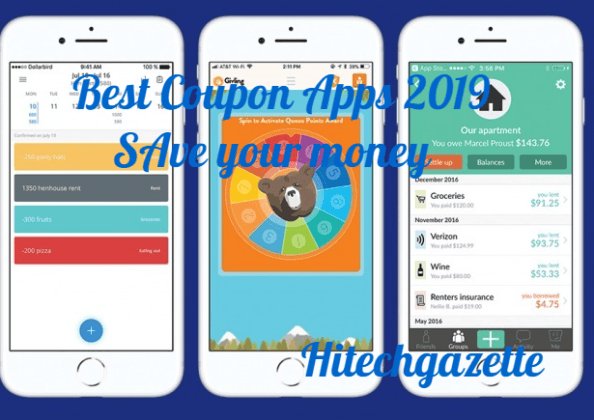 5 Best Coupon Apps of 2019
1.Ibotta
One of the best coupon app to offer the cash back on your grocery shopping is Ibotta. The app has claimed that they have given over $500 Million cash back to its users. One of the best features of the app is that it is easy to use and you just download there app and it will show you the nearby stores. You have to choose the store and then you will observe the list of which are eligible for offers. Just tap on the item you want to save in your account and that's it. Ibotta is quite free to download and it supports both Android and iOS devices. Ibotta works for all the grocery stores, national retailers and online retailers.
2.Groupon
More than 150 Million users are using the Groupon app to save extra bucks on their purchases. There are different categories on which Groupon offers cash backs and deals such as services, events, and restaurant. Via the app, you can buy gift coupons for you and can save a huge amount on your next picks. One of the best thing about Groupon is that you can redeem your deals and coupons in case they have expired. Groupon app is best for dining and entertainment deals.
3.Ebates
If you love to shop online then Ebates is the best app for you to grab the cash back on your online purchases. You have to explore the stores on Ebates to find the best for you and then click on the store. After buying your items you will get the cash back in your account within a few days. A chrome extension of Ebates is also available to save your hard-earned money on your online shopping.
4.Shopkick
Another best coupon app listed in our list is Shhopkick and it is quite different from others also. Even with just a visit to the store, you will get instant rewards with this amazing money saving app. The app alerts you about the hot deals and offers whenever you get into the store. You can do surveys, and share with your friends to get points with Shopkick. So go to the retailer stores and scan products that exist in the app and get additional points.
5.Walmart Saving Catcher
Are you going shopping then I can bet there would be any Walmart store near you? Walmart stores exist almost everywhere and Walmart Saving Catcher is the best app for those who have matched the price of Walmart products with the nearby stores. Indeed Walmart never matches their price but with the app, you can. Whenever you bought an item from Walmart and later you find that item on less amount at another store then Walmart Saving Catcher will help you to get the amount of difference.
Concluding lines
Doesn't matter you want cash back, save time, make money, or anything else, Coupon apps can do everything for you. For those who don't have enough time to find the best deals coupon apps does a pretty well job. So plan your next shopping trip after downloading the Coupon app in your smartphone to get their benefit. I think now you can easily find the best coupon app for you.
Still, any query regarding these apps then let me aware below in the comment section. If you want to know about any specific money-making or coupon app the ask us. For more updates stay connected and keep reading.