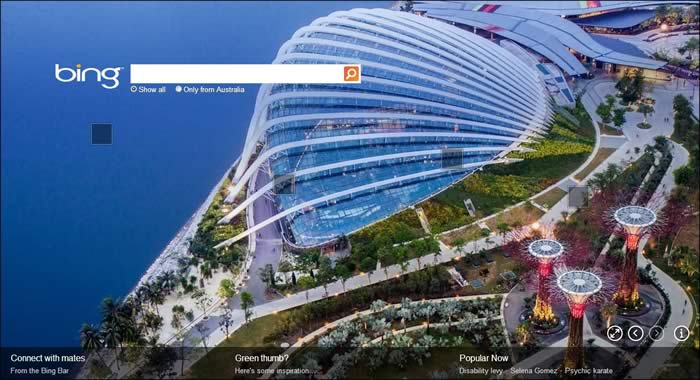 Currently Bing is the only one search engine that you can look after the most famous Google. Those of Redmond have known how to play their cards and well implemented more and more functions to their search tool and practically matching Google in the main function. It is true that Google has more users than Bing, but in some countries the difference is rapidly reducing.
Bing Search Engine's Europe Market
Although in Europe Bing is still almost unknown, but countries like UK where user go to Bing for daily use. The country with the highest share in Europe is the United Kingdom, which has a good market share of 20.5% of the total. This corresponds to 840 million searches in a single month and 30 million users.
The next major share is occupied by Norway and France, with respectable 12.8% and 12.4% respectively. In the Gallic country, more than 586 million searches are carried out monthly with 20 million unique users. In the case of Spain, Bing has 8.5% market share, reaching 175 million monthly searches and 8 million unique users per month. The other countries (with measurements) in Europe range between 10% and 6% market share.
United States is Bing's Favorite Market
But if there is a country where Bing is used highest, it is in the United States. The North American market share is fed in part by two well-used search engines on that side of the pond; Yahoo and AOL. Both companies partly rely on Bing to deliver search results.
The share is barely 30% (31.3, in particular) and its 160 million users total 5 billion searches per month. These are really good numbers for this very competitive market where Google occupies the largest share.