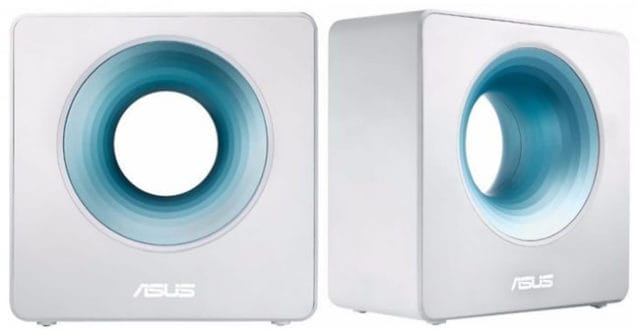 In the event that Asus had held in Taipei, the Taiwanese company has attracted the attention of media for the introduction of Asus Blue Cave, its new Wi-Fi router that has not left anyone indifferent.
The thing with respect to most routers on the market, usually with designs that are not pleasing to the naked eye, Blue Cave stands out for its curious and elegant design where in the central part there is a circular opening in blue.
In addition, there are no antennas that stand out from the design of the device, since they are integrated in the upper part of the device. According to the company, this router is the router that can support more connected devices simultaneously, especially designed for the growing market of Internet-focused devices of things.
According to the company, Blue Cave offers AC2600 dual band Wi-Fi connection, allowing users to even play over the Internet without delays or even 4K videos and download files quickly.
Other interesting aspect to take into account of the new router is that it supports IFTTT and Alexa. In addition to that users can also configure and manage the router itself through a mobile app, where they can control from seeing the connected devices until being notified when a new one is added To the network as well as the possibility of establishing usage guidelines. Likewise, the new router integrates Trend Micro's AiProtection security solution.
Some media say that the device will cost about $ 180 although the price is officially unknown and the date on which it will begin to be available for sale.
What we found out is all thanks to its design is that future users will be able to give it a prominent place instead of looking for a location where it is hidden. The truth is that Blue Cave is flashy and elegant, making you think in the beginning that it is not of a router although effectively it is.