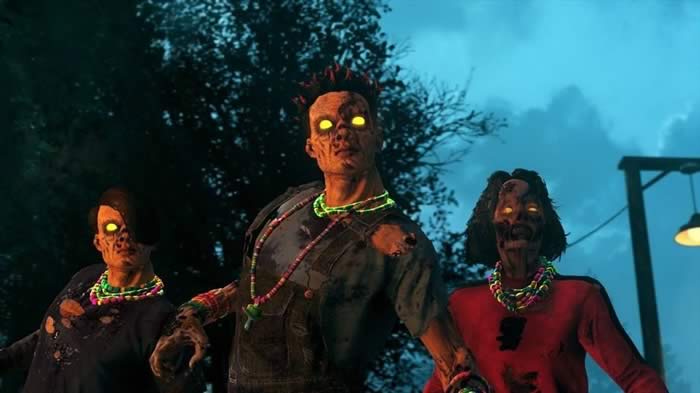 Activision and Infinity Ward have unveiled the official trailer for 'Rave in the Redwoods', the new chapter in the zombie mode of 'Call of Duty: Infinite Warfare', included in their first DLC 'Sabotage'. You can see this trailer at the end of this news.
After surviving in "Zombies in Spaceland", "Rave in the Woods" will transport us to a terrifying camp abandoned in the 90's, where the enigmatic film director Willard Wyler will catch the four protagonists in another horror film, full of new and fresh threats. There, the four original story actors will have to fight new types of enemies, including the Zombies Ravers and a mysterious Slasher.
'Rave in the Woods' will also feature music from The Prodigy, and will offer multiple nods to the celebrated slasher genre, such as 'Friday the 13th'. It will also feature the cameo of screenwriter, actor and film director, Kevin Smith, best known for playing "Silent Bob" in different films.
In addition to 'Rave in the Redwoods', 'Sabotage' will introduce four new multiplayer maps, which are Noir, Neon, Renaissance and Dominion.
'Sabotage' will be released first on PS4, next January 31, thanks to the temporary exclusivity agreement with Sony. For its part, the PC and Xbox One versions will receive this DLC 30 days later.
You can watch the 'Call of Duty: Infinite Warfare – Rave in the Redwoods Trailer' which happens to be the new chapter of its zombie mode.