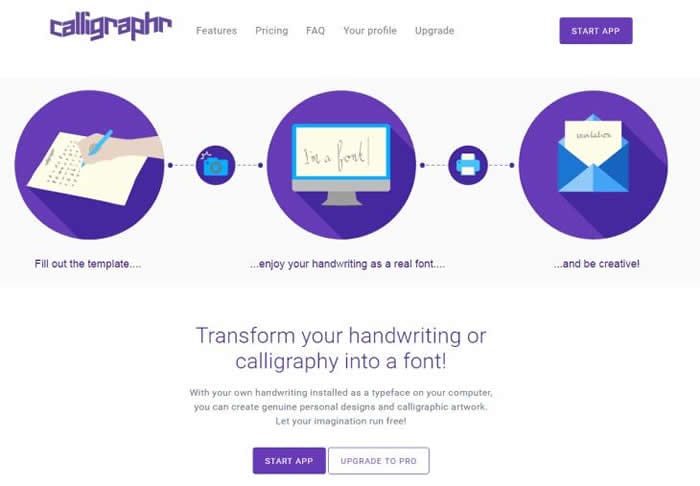 From the creators of MyScriptFont, now comes Calligraphr one of the tools specialized in converting handwriting to typographic fonts for use in computers. It is a completely modern and up-to-date version of MyScriptFont. The objective remains the same, enabling the conversion of handwritten writings to typographic sources. This is a freemium service, so the features will depend on whether you are under a free account or under a Pro account.
As we are already indicating, to use Calligraphr it will be necessary to have a user account, something that basically requires less than a minute between filling out the simple form and activate the account through the link that will reach the user's mailbox.
To start making typography it will be necessary to create a template for later printing and filling. Once the template is completed, it will only take a scanner, a digital camera or a mobile phone to capture the filled template and upload it to the service to finally generate the typography.
For those who wish to have all the features that you will find in the Pro version you should know that the service cost you $6.90 for a month. To have the Pro version you will have to make a payment to have these features during a whole month starting from the present day in which it is realized.
You can visit their official website and try their free version. If you like and want to access more features then upgrade your plan to the pro version.