Looking good is everyone's desire. Even an average look person wants to look like celebrities in photos. In ancient time photos were taken from photographers only but now time has totally changed. All have smartphones and capturing selfies has become a trend. There are tons of apps that helps you to enhance your look. Among of them Candy Camera App is one of the best apps which multiplies your beauty with its amazing features.
You can click selfies anywhere as its silent feature provide you privacy. Daily almost 7,000,000 people are enjoying its wonderful features. By swiping right and left choose your desired filter and apply it in your selfies, see the magic. Candy camera gives you flawless look by its additional filters.
I am also selfie addicted and my gallery is full of selfies. I was really surprised after applying its filters as it was my best experience ever while taking selfies.
Revealed Features of Candy Camera
As it was really stunning experience for me so I would like to mention its unbeatable features observed by me:
Candy Camera's creators made large and unique range of filter for excellent selfie experience.
Selfies, captured by Candy Camera, will make your skin spotless and beautiful.
Its so simple to use and you can easily change filters at the time of selfie capturing.
Candy Camera's filters are real time.
When you will take selfie and favourable result will come, it will be the evidence of its success.
You can make changes in body parts such as sharp nose, bigger eyes and slim legs by applying expanded beauty function.
For appealing profile picture, a real time photo guide available for you.
You can add skin correcting filter with which filter you want.
Let's talk about its beauty functions. There are variety of beauty functions, take a look below and before downloading:
Beauty Functions
For grabbing the celebrity look, you can apply the functions mention below :
The most promising feature of candy camera is that it comes with various editing features in addition to built in features. If you don't feel good with filters, you can modify your selfie with editing implements.
Different cosmetic tools and features for changing your look are below:
Slimming
whitening
concealer
Lipstik
Blush
Eyeliner Mascara
Not satisfied yet, wanna give your selfie more extra effects, Try one of the large collection of stickers, given below:
Stickers
There is diversity of stickers for various moments, even for the real-time trends
Candy camera always looks for new trends and add new stickers according to the demand
Adorable and appealing stickers
You can easily change the size of stickers according to selfie
Silent Camera
Wanna capture selfies without making any sound, apply silent camera while taking selfies and snapshots. You can click selfies everywhere without any hesitation.
Collage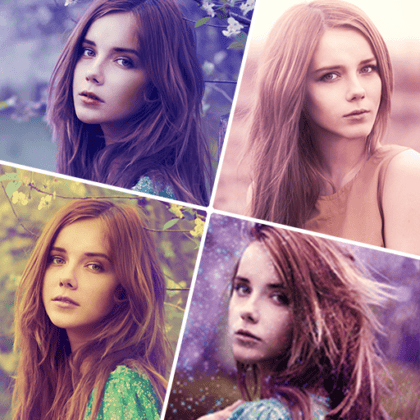 Looking for a collection of selfies, Candy camera's collage feature helps you clicking multiple selfies. Various styles, grids and designs are there for managing your collection. Just capture selfies in collage mode and save your time which you wasted in making collage.
Candy camera app is available for android and iOS and you can easily download it from google play store. Wanna enjoy it on your PC, click here.
Conclusion:
So get-set ready to add a touch of style to your selfies with candy camera's wide range of filters. Give a try to this fantastic photo editor app, definitely you will be astonished with results. Still have any query regarding it, comment below. Share your experience also if you ever use it…