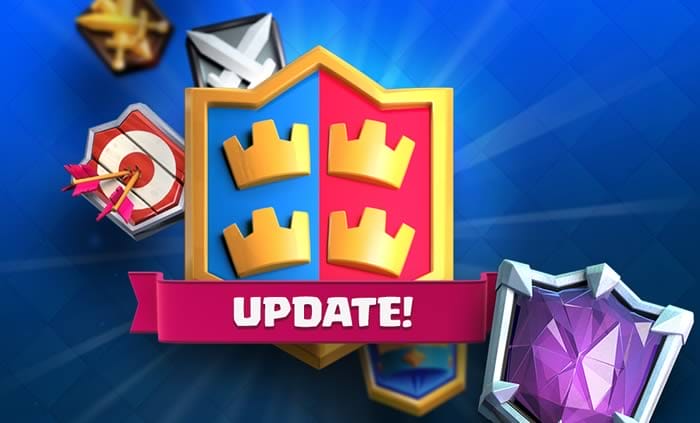 Clash Royale is undoubtedly one of the most downloaded games lately, and is that many people play it every day. We saw a small preview of the upgrade with the change of the clan chest, but today, it is the day of the new update of Clash Royale, being one of the biggest since the game came out.
Supercell has been very knowledgeable about how to manage the update time so that its users do not get tired. This is why they have kept the game updated every month with different news like new cards, new arenas, changes of balance, or new coffers and today, we see as Clash Royale introduces new features in all sections of the game.
Update: NEW Leagues, Clan Battles & More! https://t.co/iGZ3ujKupk

— Clash Royale (@ClashRoyale) March 13, 2017
New update of Clash Royale
Supercell today brings us one of the biggest updates since the game has come out. This new update of Clash Royale brings enough news, and we will try to review all that this brings us.
New leagues
From now on, players will have a bigger reason to play from 4,000 trophies, since we will have Leagues. These leagues consist of each month, depending on the league in which you are from 4,000 trophies to 6,400 trophies, through 9 leagues, you will get a chest according to your trophies.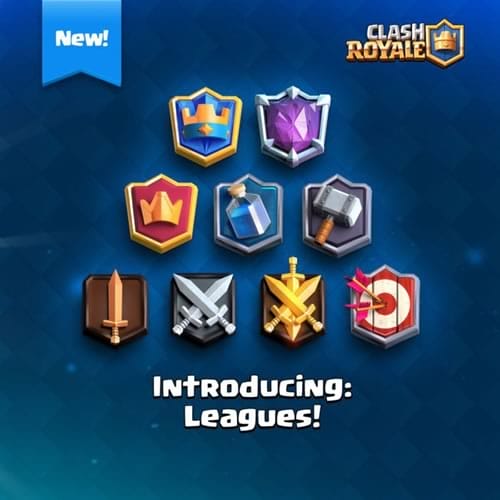 This chest will have something new that Clash Royale has never had. You will get pairs of cards, and you can choose the one you like. That is, you have to play X common in the chest, as you will get X common one card and other X common of another, and you choose the one you like.
War of clans
This function was missing in Clash Royale, seeing that Clash of Clans already had it. You can fight, two by two, with someone in your clan, against another pair of another clan. We will not be able to play when we want, since you can only play to get the clan chest and the first event will be on March 24.
New cards in Clash Royale
This new update also brings us some new letters. We can see how the Bandit will be the first card, it will be legendary, it will cost Elixir 3 and it will be released next March 24th. The other cards will be the Bats, the Night Witch and the healing spell.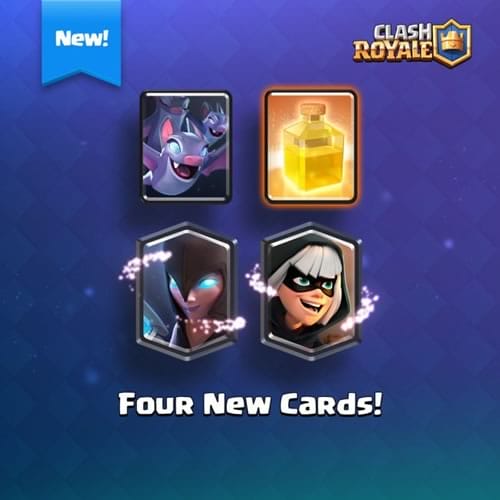 The Bandit we can get it from next March 17 in the event dedicated to this letter. For this, you will have to get the 12 wins to get this new legendary card. If you do not get it, you'll have to wait for its official release date.
New legendary arena
The sand that we all knew until now as legendary Arena, will have a changed name and will be available from 3,000 trophies to 3,800. The new Arena Clash Royale will be from 3,800 gems and will have a new design that we had not seen before, but will remain with the name of the previous Arena, legendary Arena.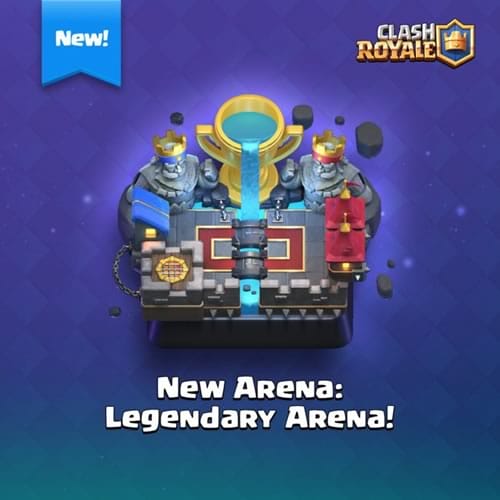 The legendary cards will continue appearing in the letter from the 3,000 trophies, so it does not harm anyone this update.
Other changes
Other changes we can see in this Clash Royale update is that the Clan chest has moved on weekends instead of Monday and Wednesday. We also see small changes in balance as in the Executioner, the Woodcutter and the Cloning spell. This update is available from today, March 13th.