Go live with Bigo live app which is one of the most popular live streaming apps. Nowadays when everybody is love to show their skills through live streaming. Bigo live app is a great platform that can be used to show your real side to the world. It is a free app in which users can broadcast their videos or live stream their skills or any other activities. Due to monetization, you earn money on every virtual gift given by audience can exchange in terms of money.
I am sure you are having questions like is Bigo live app is safe? How much I can earn through the app? How to download? No need to go anywhere. Today you will get all your answers here only. So moving forward let's understand features offered by the app but before that have a look what is it exactly?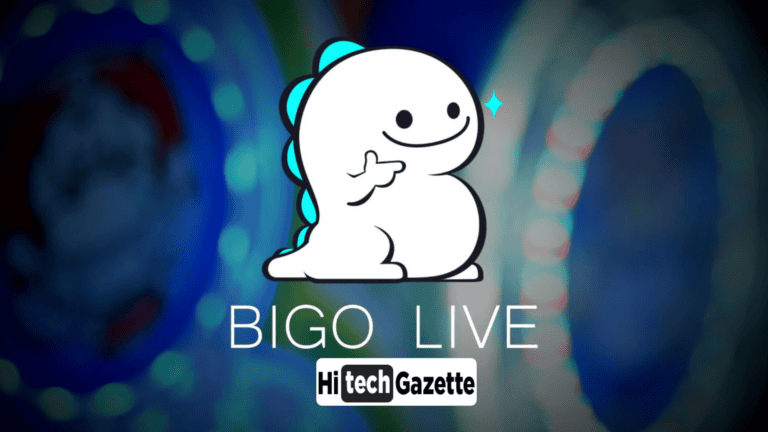 What is Bigo Live App?
Bigo Live is a live streaming app available for free on almost every platform. The popular app is a proud product of Bigo Technology Pvt Ltd. The app facilitates you to live stream or post a created video online with a single tap. To use the app you have to signup by using your google account. The app is popular among teens as they can show their skills like acting, dancing, singing etc on the platform. You can buy Beans and other things available that can be used as a gift to your liked streams. The app fulfils daily dose of fame and through monetization, it proved itself to be The Money Spinner.
The Salient Features
Eagerly waiting to know more about this popular app lets explore the features offered by Bigo Live App are as follows:
Worldwide Fame- The app helps your talent to reach more than 150 countries. As it is available in 150+ countries. Besides, this app has a

big community as it has more than 200 million downloads worldwide which ensure that your streams get a genuine review.

Go Live –

The app gives you the power of showing your skills through live stream. The easy streaming feature makes it easy to live stream from anywhere at any point in time.

Watch Streams –

 By using Bigo Live App you can get entertainment on the go. At any point in time, there is a live stream going on. Even you can choose streams available from popular live streamers like comedians, dancers, singer, comedian, actor etc.

Game Streams – If you are a game enthusiast you can learn several tips and tricks of a particular game. As several professional gamers broadcast games live on the Internet. You can watch them to improve your gaming skills.
Free Live Video Chat – The application provides hi-quality video chat you can simply invite a friend and start at 1:1 chatting. For group chatting you can add or invite up to 9 people. You can use several animation effects available and can be used while chatting.
Random Chat –

 This revolutionary feature helps you to make new friends from different part of the world. By using this feature the app randomly matches you with Indian or people from different part of the world. This chat feature sparks excitement as you are chatting with a stranger.

Free Voice Chat Rooms –

The app holds free voice chat rooms where you can chat with gorgeous girls and handsome boys from all over the world. In this chat, you can sing a song together or simple talks. The fun feature is you can use emoji during voice chat when worlds can't say use emojis.

Live PK –

Participate in PK challenges to have a blast with your friends. The one who receives a higher attraction point will win.

Vlogs –

Showcase your skills or your trips through Video Blogs.

Bigo Ludo –

This a brand new feature that helps you to have fun with your friends or family members by playing Classic Ludo game on the app.

Beautify –

By using Beautify effect you can enhance your beauty without using real makeup. Once your face is recognized by the app the beauty effects will automatically be applied to your streaming.
How to Download Bigo Live App?
For Android
To download Bigo Live App on your Android simply follow steps given below:
Download

Bigo Live App from the given link or you can search in Google Play store.

After completing the installation the App icon will appear in the menu of your device.

Click on that and follow the instructions to create the account.

Enjoy the app by making or enjoying videos.
For Pc
To Enjoy Bigo Live app on your Pc just follow steps given below:
Get an Android Emulator for your Pc if you don't have one. Here I provided the links to download the latest version of Bluestacks app player.

Drag Bigo Live apk file and drop it in Android Emulator.

Install the app on your Pc using Android Emulator.

You are all set to enjoy the fun app n your Pc.
Conclusion
I hope you like the above content and find the article helpful. If you like the content refer it with your friends and family. Do not forget to share your experience with the app. If finding any difficulty with the content or with the app. Mention it in the comment box below our team will try their best to answer that in our upcoming blogs.