It seems pretty good to watch online content but imagine you don't have an internet connection and want to enjoy your favorite shows then what will you do? There are many streaming services which allows you to watch their online content for offline mode but Hulu doesn't permit you to watch its shows and movies offline without a Wi-Fi. It is a big issue for Hulu users but we the solution for all your problems. Here I will aware you of the ways to download Hulu Movies and Shows to watch offline.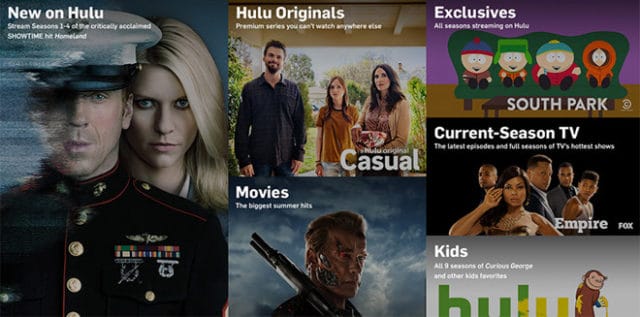 Choice1. Record With Playon Cloud Mobile Streaming App
Here is a good news for those who want to record online content for seeing further on offline mode, PlayOn cloud app for both Android and iOS platforms. This app has launched recently and is the perfect mean to download content from streaming services. You have to start recording when you want and after finishing recording app will inform you. Your recorded stuff will remain safe on cloud locker and you can easily download it your desired device.
Initially install the Playon Cloud app from the preferred play store.
Graze the stuff you want to record and start recording.
The app is totally free to download you just pay little recording charges.
Netflix VS Hulu: Battle Of Best Streaming Services
Choice 2. Record Hulu With PlayOn Desktop
For enjoying offline content on your PC you can install PlayOn desktop software which helps you to stream online content. It is like a DVR for your PC. It records and stores shows and movies on the MP4 files to the hard drive of yore window device. You can proceed with your recording to any device to watch further. Playon desktop software allows you to record latest and high-rated shows with just one click. Another favorable thing is that you can set playon for automatic recording of Hulu shows.
Firstly you have to download PlayOn for window devices and for it click on Save on file. After it, you have to hit the PlayOn.exe file to download. By following the installation steps you will be able to record your favorite stuff.
After it, you will find a channel tab and its time to click on the Hulu Channel. Then you will be asked to open settings. Here you have to insert your Hulu Email and password. Finally, click on apply.
Its ready to use and now you can explore the show you want to record. Type in the search bar for your desired show and hit on the record button.
Like this, you can you use Hulu stuff for offline use. Really PlayOn is a magical app for both smartphones and window devices.
More things to do after recording Hulu Videos
You can also download Hulu shows to your iPad or iPhone via the Send to iTunes symbol.
You can also download Hulu stuff to your Android phone or PC by stirring it from the Windows File Explorer directory.
With the availability of a streaming device, you can also enjoy recorded Hulu shows on your TV with clicking Cast.
Finally, you got to know that how can you record Hulu videos and shows for watching offline. PlayOn app and Software does a great job for you and by following simple steps you can watch your favorite stuff on any device. If you really love streaming services then you must download the PlayOn app for recording their shows. Still, any query regarding this app and if you are currently using this then comments below. For more updates please stay connected.