Mobile gaming is one of the foremost means of recreation and people of all age groups love to spend their spare hours playing online games. There are a huge variety of games which amuse and also make you creative. Fighting games grab the attention of kids and youngsters and Shadow Fight 2 is one of the outstanding RPG and classic fighting games. It was developed by Nekki Games company and it was considered best games of 2014. This Kung Fu and Karate style game fills you with the ultimate excitement and the dark environment offers you an amazing experience. If you want to enjoy the wonderful graphics of this addictive game on a large screen then you have to download it for your PC. Here I will describe how to download Shadow Fight 2 for PC.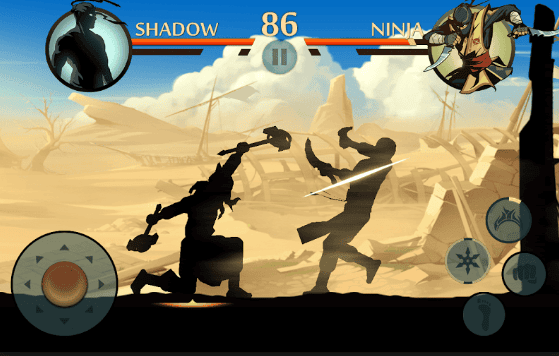 Shadow Fight 2 Game Hack And Cheats To Win Every Game
Shadow Fight 2 for PC
Shadow fight 2 is an innovative fighting game. The game offers you the opportunity to be the Kung Fu master of your game. You have to acquire lots of skills and strategy to play this game. You can go for online battles with your friends via SF2 and the game comes with all the unique features which make it an addictive one.
Shadow Fight 3 for PC: Download for Windows
Features of Shadow Fight 2
Shadow Fight 2 is an HD game comes with war sound effects which makes it more interesting. High-quality graphics generate the eagerness among players and they engage more.
The game contains various fighting skills like Kungfu, kicking, punching jumping and also has a defensive attack.
To get triumph in Kungfu battles you can upgrade your fighting skills.
You can select from the different six worlds and you are required to defeat demons to win the game.
There are plenty of items to customize your character.
You can also communicate with your online friends via online gaming and also challenge them to battle with you in SF2.
One of my favorite features is it is free to download and you don't need to pay a single penny to play it.
How to download Shadow Fight 2 for PC
Shadow fight 2 is an android game and if you want to enjoy this RPG fighting game on your large screen window device then you have to install android emulators first. There are lots of simulators which enables you to play android games on your PC but Bluestacks is one of the best emulators. You have to follow these simple steps to download shadow fight 2 for PC:
First of all, navigate to the official site of Blustacks to download it for your PC.
There you will get the download button and you have to click on it to start the download.
After finishing downloading process click on install to begin the installation process.
After completing the installation process the software is ready to use and now you have to log in with your Google account.
Begin Google play store on your PC and use the search bar to search Shadow Fight 2.
After getting Shadow Fight 2 its time to hit the download button.
After downloading click on install to start the installation.
Now find the Shadow fight 2 icon in my apps tab and click on it to start playing.
Shadow Fight 3 Tips And Tricks To Win Every Game
Concluding lines
Folks, finally you observed the simple steps to download Shadow Fight 2 for PC and I think you can easily implement these steps. Shadow fight 2 is an outstanding fighting game and you must try it once. Hope you liked the post and if you loved it then do share with your close ones. Still, any doubt regarding Shadow fight 2 download then comments below and if you want to suggest anything then feel free. For more recent updates keep reading.