Stranger Things Season 2 turned out to be a fantastic follow-up to the mind-blowing and addictive debut season.  As the previous season ended, it left plenty of questions, theories and mysteries, for every Stanger Things Fans and me.
However, there some things that even you don't know about what's coming in the Stranger Things Season 3. Still, some fan theories are surfacing all over the internet. So, I have compiled everything that you must know before the official release of Stranger Things Season 3.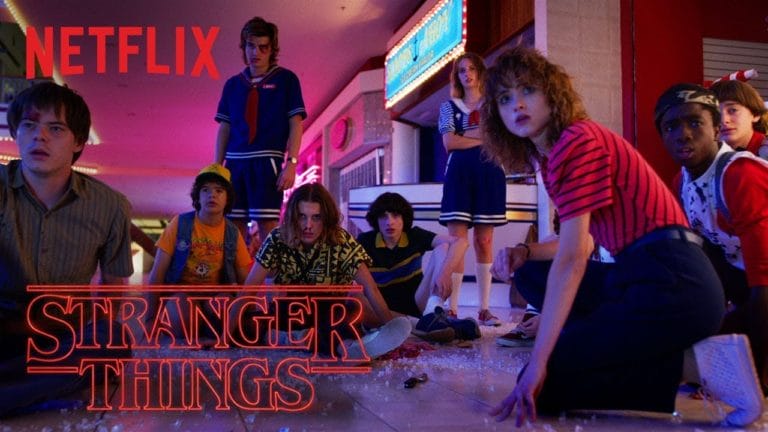 1. Premiere Date
Four Months Ago, on the eve of New Year, Netflix announced that Stranger Things will return on July 4, 2019 (Independence Day – USA) for season three. So, wait for two more months, and season three will stream on Netflix.
2. Time Jump
Are you excited for watching Stranger Things Season 3? Well, don't be! As it will not pick up from the point where it left off in season two. Which means that similar to the previous two seasons there will be a time jump between the end of the second season and beginning of season three.
So, don't expect, to find the answers anytime soon. Besides, there is another explanation for this, as most child actors are growing up.
3. Total Episodes
Last Year, the executive producer of this show told Glamor that Season 3 will have either 8 or 9 episodes. However, after some months later, Levy said they finally decided to release a total of eight episodes in season three. Later, in December, last year, Netflix released the title of every episode.
4. Smaller Scale
Have you seen the previous season of Stranger Things? If yes, then you might have noticed that it was a bit bigger and had a total of nine episodes. Well, the only reason for this was to explain the mythology of Stranger things. So, don't expect the third season to be tremendous.
Even the directors of this show, The Duffer Brothers have said that season three will be a familiar story. He stated to IndieWire that "It's not necessarily going to be bigger in scale," Matt Duffer told IndieWire. "What I am excited about is giving these characters an interesting journey to go on."
5. Local mall Connection
Do you remember that Netflix released a fun teaser of the Third Season in July 2018? If you don't, then let me remind you that it promoted Hawkins's new Starcourt mall. Every stranger things fan loved it, including me.
However, then I wondered will it be a place in Season 3? So, do let me know your point of view on this via the comment section. Besides, when asked from Ross Duffer, he stated that "Aesthetically it's going to feel very different. Everyone will see the new mall. Moreover, the Hawkins pool will be open for business as well." So, get ready for some fun ride and joy.
6. Leftover Storylines
At the time of making the Season two of stranger things, The Duffer Brothers had much content that they want to show. When Vulture, asked Matt Duffer regarding this, he said that there were several plot points that they had to push for upcoming seasons.
7. Not Many Season Left?
Don't try to find everything about Stranger things Season 3. The only reason why I am saying this to you is that there might be no more seasons left. The original plan of duffer brother is to complete the four season and end this show. However, don't get too much worried as the executive producer gave a ray of hope to fans that Stranger Things might go on for a bit longer.
8. Return of Kali?
After the "The Lost Sister" episode of Stranger Things 2, everyone said that it was an outlier for the series. Well, the only reason for this was that it left the central plot and main cast of the show behind and focused more on character Eleven. Most fans didn't like this episode much—including me.
However, the only thing I like about this episode was that it introduced a new character, Kali in the show. She has the power to manipulate other's mind and change them with the illustrations created 'by her. So, in season 3, expect her to return in the show.
9. More of Erica
Since, its launch, Stranger Things had a lot of fan-favourite characters. However, Erica, who is the little sister of Lucas, overshadowed everyone in season two. The role of Erica is equally expressive, charismatic and snarky. So, if you loved her character than wait for her to show up in the upcoming season.
10. Returning Characters
As I already told you that some characters like Eleven, Eight or Kali will return in season three. In addition to this, Levy hinted that some more Hawkins Laboratory experiments will be on the horizon.
Final Say
In conclusion, I would say that these are the most important things that every Stranger Things fan should know. Besides, do let us know what you think about the upcoming Stranger Things Season 3 and what are you expecting from it.