No doubt the gone 2016 was the great year for mobile photography. It was due to the revolution of dual cameras we saw and with the arrival of many new mobile phones with dual cameras. These dual cameras that are no longer stump in the back. An example of this as we have known with the Tab and the images of Gionee S10 in the TENAA.
Maybe it was a traditional model we would have overlooked, but this new Gionee we have seen in the TENAA has a differential element that only few other mobiles in the market have, two dual cameras, or shall we say, four cameras in total between the back and front. A dual front camera is something that we have also seen in the new Oppo F3.
Images of the Gionee S10 in the TENNA
The Chinese firm wants to give the chest with its new mobile of mid-range, which will no doubt stand out for its multimedia aspect, headed by no less than two dual cameras. Some cameras that we can see in the images of the Chinese certification TENAA that reveal that the presentation of this new mobile is closer than ever. Also, Gionee has spared no effort in delivering spectacular cameras because not only does the rear dual camera offer two 16 and 8 megapixel sensors.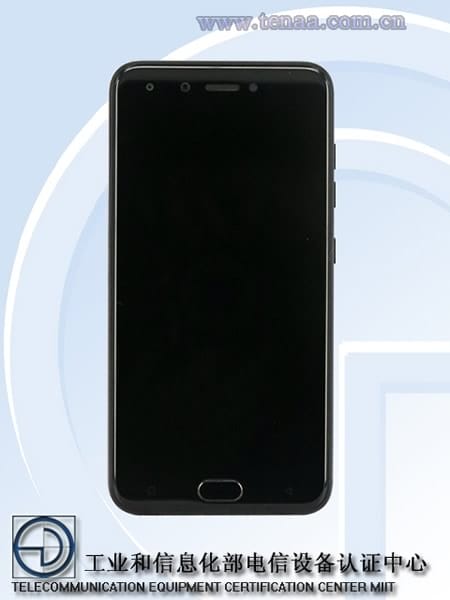 However, in the front it carries to end this concept with two sensors of no less than 20 and 8 megapixels. This is the reason this mobile counts on four cameras and both arranged of horizontal form.
Regarding the rest of its data sheet unveiled in the TENAA, beyond the images of the Gionee S10 its specifications reveal a screen of 5.5 inches with Full HD resolution. While it also has an Octa-core processor with a speed of 2.5GHz, the model has not been detailed yet.
It has 4GB RAM and 64GB of internal storage expandable up to 128GB using microSD cards. On the other hand the autonomy of this Gionee S10 depends on a battery of 3450mAh and it has a fingerprint reader in the back while the software is Android 7 Nougat under the layer of Gionee.
Finally the dimensions of the Gionee S10 are 155 × 76.8 × 7.35mm, while its weight is 178 grams. As we mentioned its presentation should be imminent, and undoubtedly the big star are the four cameras with this new Gionee.