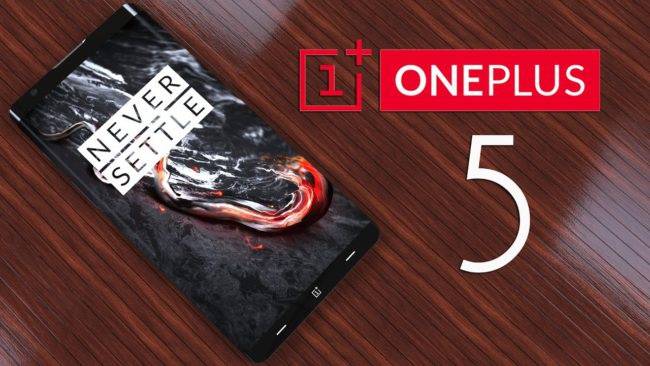 Yes, today we finally get to see the first real image of OnePlus 5. This will tell us all about its design on the back and its commitment to the double camera. So, let's review what the differences are between OnePlus 5 and OnePlus 3 from last year.
We already know about the features of OnePlus 5 that leaked a few days ago, so we know that it would be a full-fledged high end mobile. The Chinese firm has always bet on the most powerful hardware in the market for its mobile with a price cut just enough compared to the competition. However, this year it seems like this mobile can fight in all aspects except with the section of trademark design like LG or Samsung.
This image of the OnePlus 5 shows us its design
At last, a few months after its presentation we have seen the first real image of the prototype of OnePlus 5. Until now we had only seen some concepts or renders that told us that it would have a Dual camera in the back, but we did not fully believed it as we did not see an image like the one that has leaked today. Thanks to the people of Android Authority, we can see what the high range of OnePlus would be like.
In this image we can only see the back of the mobile, so we will have to wait for more information to find out about the front. As for design, if we compare the two terminals we see that they have many similarities. So, for the design we place it next to OnePlus 3, except for the color that is Gunmetal like OnePlus 3T. Its design is almost identical with the brand logo on the same site, the same top and bottom lines of the previous version, however this time the corners are a little more rounded, which may mean that you will have a screen with more rounded edges.
The buttons are exactly in the same position, so the "single" big change in the back apart from the above comments is the double camera. However, it seems this also will not stand out as much as the last generation but it follows the path that Samsung did, with the transition from Samsung Galaxy S6 to S7.
At the moment, we do not know more about this mobile, officially, since its price leaked a few weeks ago showing that would remain its greatest attraction. Other things to note is that the front side will have a fingerprint sensor, which will not be integrated on the screen as is mentioned in the filtered specifications. Also we noticed that it would have a screen size and mobile size exactly the same as the OnePlus 3 which will make them almost identical in terms of design.