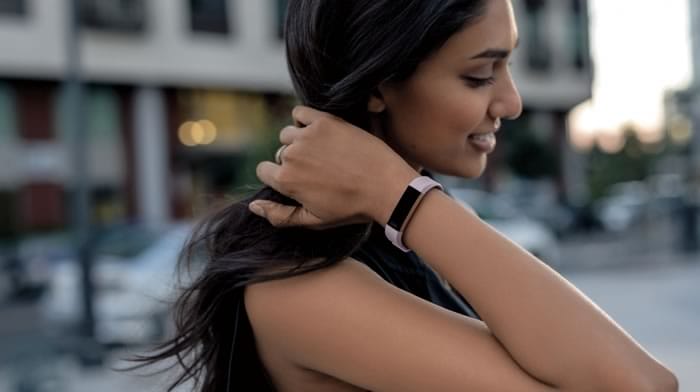 Fitbit has announced Alta HR, a new bracelet that is presented as the finest in the world. It is capable of offering innovative resources in sleep monitoring and continuous monitoring of heart rate.
It has smart notifications, a design 25% finer than Fitbit Charge 2 and a battery of up to 7 days duration, and uses heart rate variations to estimate the time the user stays in light, deep and REM sleep, as well as the time you stay awake at night, which helps you better understand the quality of your sleep.
The data generated by the bracelet will help create a personalized guide designed to improve sleep and general health, something that could only be done in the laboratory. It measures, among other variables, resting heart rate, and shows trends in the application of Fitbit to compare it with user activity, so that it can improve the health of your heart over time.
In order to offer the Sleep Information function, they have used data of three billion nights spent by registered users, so they can perform analysis to offer advice and guides to help improve the quality of sleep for users.
In addition to this huge focus on sleep quality, it offers:
– Automatic monitoring throughout the day of the heart rhythm, steps, distance, calories burned and minutes of activity.
– Automatic recognition of the exercise to record activities such as running, walking, cycling or elliptical.
– Notices to help the user stay active.
– Call, text and calendar notifications to keep the user logged in.
– Option to connect with the new Community available in the Fitbit application.
High HR is available for pre-sale and is priced at €149.95. In early April 2017, Alta HR will be available online and in various stores around the world.