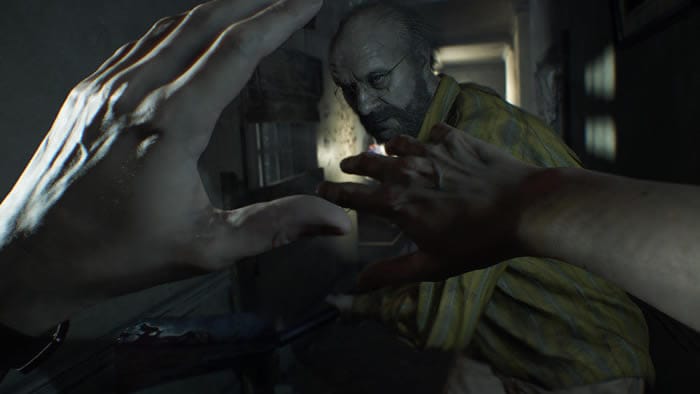 A bad news for many, Capcom does not plan to add Resident Evil 7:Biohazard to Nintendo Switch. Capcom stated openly that although it is potentially interested in doing so, no game from the Resident Evil franchise is contemplated to reach the Nintendo Switch, at least not in the immediate future.
The producer Masachika Kawata stated in an interview about Switch: "I think it's a unique piece of hardware. However, this does not mean that Capcom will soon bring the popular zombie franchise to the new Nintendo console. I am reviewing the possibilities of the system itself, but we do not have plans at the time for this." Kawata said.
It does not close the possibility of working in titles for Nintendo Switch, and it praises its technical capacities, but it rules out that the company is planning to take the saga of terror to the platform.
However, Capcom is among the dozen developers who expressed their support for the Nintendo Switch, so other company-owned titles are expected to hit the hybrid system at some point.
After Nintendo unveiled its new console last January 13, many developers and studios have openly declared their support for the Nintendo Switch. The console has thus ensured, and avoiding mistakes of the past, to have a catalog solid enough to face the competition during its first months of life.
In case you forgot, Resident Evil 7 will debut on January 24 on PlayStation 4, Xbox One and PC. It was confirmed recently that it will be inside Xbox Play, Xbox and PC. Do not forget that soon the new film of the saga will be released: The Final Chapter, at the end of January.
Despite Resident Evil being absent in Nintendo console, Capcom is one of the many developers who have already confirmed that they will be present in the catalog of the new platform of Nintendo, so, although we do not see this saga in Switch, we are sure that in the coming months we will hear the news from other titles being present, such as the already announced Ultra Street Fighters II: The Challengers, and other new IP.
Meanwhile, what we are sure is that next January 24 we will be able to enjoy the latest installment of the saga, Resident Evil 7: Biohazard on PlayStation 4, Xbox One, PC, and even on PlayStation VR. It also recently announced that it will also be supported on Microsoft's Xbox Play Anywhere program, so we can get a free copy of the PC if we play with it on Xbox One.