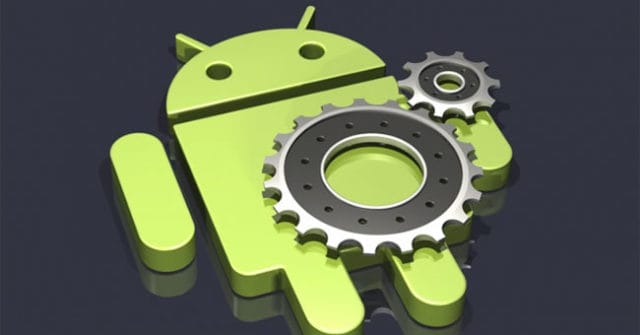 Google has announced today that it could be the ultimate solution to accelerate Android updates. Treble, as they have called the project, will give smartphone manufacturers more independence in compiling the firmware for their devices. This will further simplify the processes required to launch a new version of Android from an OTA update. The changes will start to be effective on Android O, and Google Pixel will be the first one to be compatible with it.
We have commented on it on several occasions. One of the biggest problems of Android is fragmentation. This problem leaves millions of Android smartphones without updates at least those that install new versions of Android. The reason behind it being that the manufacturers leave the technical support in lieu of the expensive and laborious process it requires. Google has been aware of this problem for years and has been working since then to remedy it. Now, Treble stands as a viable solution for the future.
Treble, new structure of Android
As explained before Android Developers, from Android O Google's operating system will have a different software architecture. This is what they termed as Treble but in short, it is a code-level modification that will allow smartphone manufacturers to compile their own firmwares without relying on the code that must be provided by semiconductor manufacturers or processors.
Till date, one of the indispensable conditions for a manufacturer of smartphones to start the development of a new version of Android for their devices was to have the source code of the processor kernel adapted to the new version of Android.
Deploying Treble on Android O to speed up updates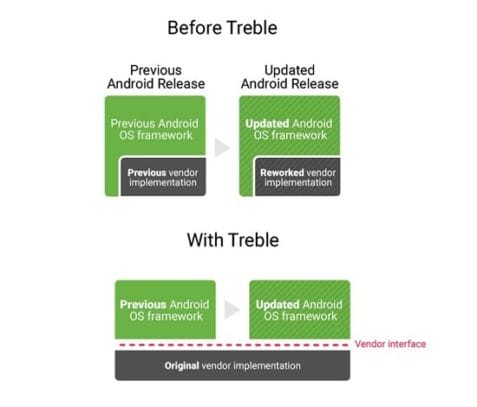 This is where Google wanted to optimize the technical support task to drive updates and now with Android O this will no longer be indispensable. The manufacturer can start the adaptation tasks of the new software independently. Let's say that mobile phone brands will depend more on their support service to launch updates, avoiding an obstacle that has caused many terminals to finally run out of updates, those that introduce a new version of Android.
The direct consequence is the acceleration of the updates in Android O. Yes, the search engine will implement Treble from the next major update of its platform, which will be imminently presented in the first beta, next week, on Google I /OR.