Google Assistant has been updated and now it can already interact with your SMS or text messages. Having announced the arrival of Google Assistant to all devices with Android 6.0 and 7.0, Google has updated its new smart voice assistant to integrate one of the most anticipated features by users who already can enjoy this platform in their smartphones.
And, from now on, Google Assistant can read, interpret and interact with SMS text messages, which will allow us to read or respond to these messages without leaving the wizard.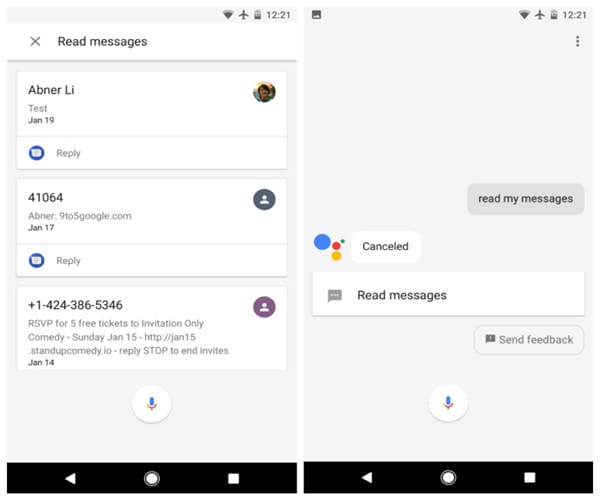 Thanks to this new feature, it will be possible to ask the wizard if we have received any new messages, or even require the received messages to be read. In case Assistant is able to detect any messages, it will appear on the main page of the wizard, with the contents of the SMS and a button to respond.
On the other hand, in the case of having received several messages, Google Assistant will give us the option to listen to the content of the first one or to jump to the next one, although at the moment the assistant is not able to differentiate between new messages and those that have already been previously read.
It is necessary to comment that, because Google Assistant uses the SMS client selected as the default, this new feature can be used even if we have a third-party application for messages, such as Hangouts, or even Facebook Messenger.
From today, all those users who already have Google Assistant on their devices will be able to use this new SMS tool from the wizard. The truth is that, even with some shortcomings, this feature is quite promising and hopefully soon will be able to be used with other services such as WhatsApp or Telegram.