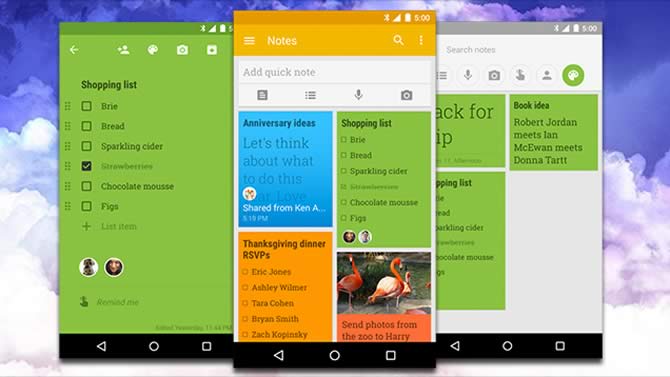 Google Keep, Google's specialized digital annotation application, expands its boundaries to reach professional users by integrating it into G Suite, the enterprise cloud suite.
This way, members of a work team will no longer have to use Google Keep under their own individual accounts, as they will join their workflows where they can jot down ideas, create lists, set reminders and tasks, and more, keeping all these elements in the own domain of the company and accessible for the members of the same.
This integration begins to be available as of today for G Suite customers through the web directly, through its extension for Chrome, as well as through its applications for Android and iOS platforms.
In addition to integrating with G Suite, Google Keep is also being integrated into Google Docs. The idea is that users working on a document can open a sidebar where they find their items saved in Google Keep where they have to do is choose them and drop them in the area of the document where they want to have them. Access to Google Keep from Google Docs will be established through the Tools menu, that is, only available via web.
In addition, users will also be able to select texts from their documents and save them in Google Keep simply by right clicking on the text, choosing the option to save it in the Google Keep notebook.
In this way, Google Keep delves deeper into personal and business flows, gaining more visibility and improving its competitiveness against rival options such as Microsoft's Evernote and OneNote.