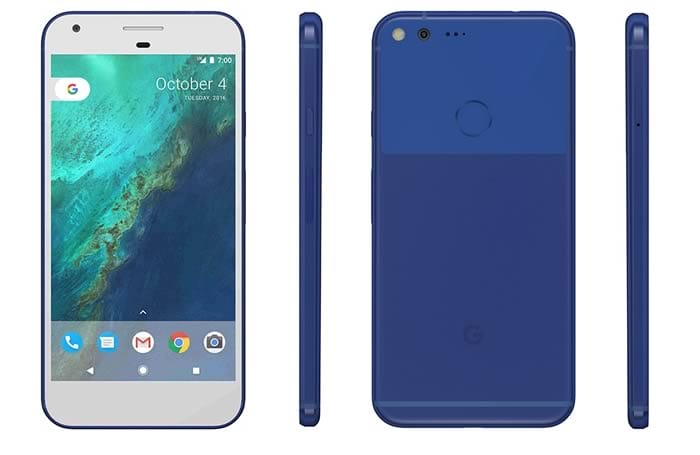 We still do not know if it will even be called Google Pixel 2, but the next Google smartphone that continues the line initiated by the Google Pixel to the detriment of the Nexus models is already beginning to attract the attention of users. Without going further during the last hours the first features of Google Pixel 2 have appeared that give us clues of what we will see at the end of the year.
Earlier this month, Rick Osterloh, the current vice president of hardware at Google, confirmed that the new phones in the Pixel range should be launched sometime in 2017, probably just a year after they were officially launched by both Google Pixel and The Google Pixel XL. This way we could expect to see the Google Pixel 2 in early October.
Osterloh also said days ago that the upcoming Pixel phones would still be premium devices, closing the possibility of an "economic" model, but did not share other details about them. However, according to recent rumors, both smartphones would be water resistant and would not vary too much the design seen in current phones.
Some of the features of this new Google Pixel 2 is that we already know is that it will hit stores next fall boasting of Android 8, known as Android Oreo at the moment. In addition, now another rumor claims that this year's Pixels will dispense the famous 3.5mm headphone jack just as Apple did on its iPhone 7.
According to different media, the lack of a standard audio jack on Google's next flagship is mentioned in an internal company document that we have not been able to access since, unfortunately, it cannot be shared publicly. That is why this new feature of the Google Pixel 2 at the moment is nothing more than a rumor, since this information cannot be verified with multiple sources.
Google has not finalized its design plans with respect to the next generation of Pixel devices, since anything can happen at the end of these almost 7 months. We will have to wait until both the Google Pixel 2 and the Google Pixel XL 2 become a reality.