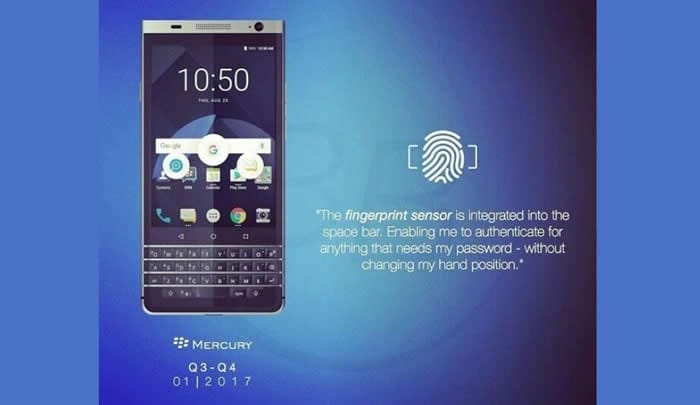 Not long ago, we told you that BlackBerry already has its Mercury model ready for the MWC. Fans of this firm are looking forward to seeing their presentation, as BlackBerry promises to rise from their ashes.
The Mercury is a device that has very good looks, as it has good specifications and the famous physical keyboard that many of its users like. Today we have news about the camera sensor of Blackberry Mercury and they are the best we could have read. The BlackBerry Mercury could have the same camera sensor as of Google Pixel.
Snapdragon 625, 3GB of RAM, Android Nougat … The BlackBerry Mercury is a mid-range device with physical keyboard. It will be presented on February 25 along with other brand devices that are sure to leave more than one with mouth open.
This device will carry the same camera sensor as the Google Pixel, so we would be talking about the best hardware available at the photographic level.
Just do not get confused. Mounting the Pixel sensor does not mean that you can take photos of the Pixel. A proof of this is the famous Xiaomi Mi5s, which mounts this same sensor but has quite improved results.
BlackBerry software work will be vital when it comes to leveraging this sensor. If so, we could be facing the best camera in the mid-range, which would be excellent for the firm. We wait for more news that is slowly filtering on this device, since the Mercury is going to give a lot to talk as it is a device more than interesting.