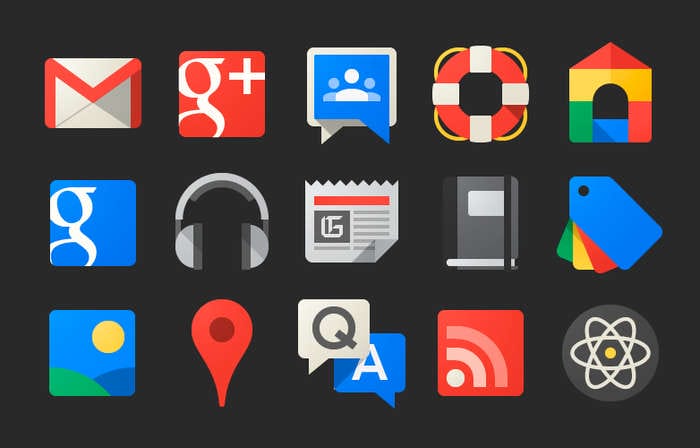 No doubt the icon packs are the most popular applications in the Google Play Store. With them we can usually enjoy the icons with different versions of Android simply and immediately. Although there is now a certain halo of uncertainty about these icon packs if we consider that Google has prevented publishing one of these packs for containing icons of third-party applications.
The icons packs for our phone adapt the look of the phone to new operating systems or simply give an original and different touch to the appearance of the phone's desktop, it also include icons of third-party applications. They are one the most popular downloaded apps from the Play Store.
Google Play sets a dangerous precedent for icon packs
Icon packs that contain third-party content, for example with game icons or popular applications, are the order of the day. They even charge for icons that display these third-party content and the first ban to publish one of these icon packs in the Play Store have been known. All this comes to the case of a developer, Saurabh Gupta, who has designed an icon pack called "Android O Icon Pack".
Well, at first he was prevented the publication of the icon pack as he had Android in its name, which is why Saurabh removed the term Android from the name and sent back the icons pack to be published, and met the unpleasant surprise on the part of Google that they had rejected to publish his icons pack as it offers third parties contents.
Textually the reason that Mountian View wields is that "you must remove all third-party content in your app", that is similar to, remove all icons that refer to and contain material from third-party applications. This certainly puts dozens of icon packs on the wire that feature third party content. At the moment it is an isolated case, but who knows if we are the first of a new restriction of Google when publishing icons packs indiscriminately by the developers.