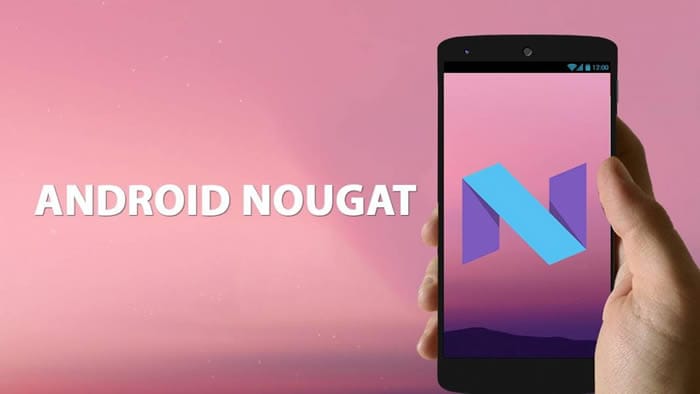 While it is speculated that the official and definitive version of Android 7.1.2 will arrive during the month of April, the truth is that today we have been notified the arrival of a new Beta. This is Android 7.1.2 Beta 2, a new version in tests that for now have detected some news, such as the arrival of support for tactile gestures for the fingerprint sensor of the Nexus 6P.
At the end of January, the big G decided to launch a new version of Android in the testing phase. It was Android 7.1.2, a maintenance version, although it would have some surprise. The first and most talked about was to leave out the Nexus 6 and Nexus 9 without support. It was a controversial measure while encouraging for users with compatible models, the new Google Pixel, Nexus 6P, Nexus 5X and Pixel C. A version aimed at debugging the latest version of Android Nougat and evolution until the arrival of the next big update, Android 8.0 Oreo.
New trial version of Android 7.1.2
Just as Apple has done over the last few years, Google has taken part in that initiative by launching different Beta versions for its latest Android updates. Such is the case of Android Nougat, which was preceded by up to seven Betas of the previously known version as Android N. The trend remains in the software department of the Internet giant, since it has just announced the release of a new version of the latest version of maintenance. We refer to Android 7.1.2, which we already had a first beta at the end of January and now has a second Beta.
What's New in Android 7.1.2 Beta 2
While the news has spread from Orrin Hancock, one of Google's Community Manager, the first users enrolled in the Android testing program have already detected some of the changes implemented in Android 7.1.2 Beta 2. The release of this new version of evidence lacks data on the part of the company. However, the information begins to flow from those who have already had the opportunity to test the Beta.
aaaand it has fingerprint reader notification pulldown. pic.twitter.com/V53FgyuQWy

— Mike Arnett (@Marnett05) March 20, 2017
Thus, according to detailed in Android Police, it has been detected that one of the novelties of Android 7.1.2 Beta 2 comes with the addiction of tactile gestures for the fingerprint sensor of the Nexus 6P. A long awaited news since in the past began a debate on the possibility that the old Nexus inherited the aforementioned function, released by the Google Pixel.
At the moment, there are no more details on possible additional changes, apart from the expected optimizations and bug fixes that characterize these maintenance versions, much more on Beta-test versions. However, from Hitechgazette we will be updating this article with any new features that are later detected by users.