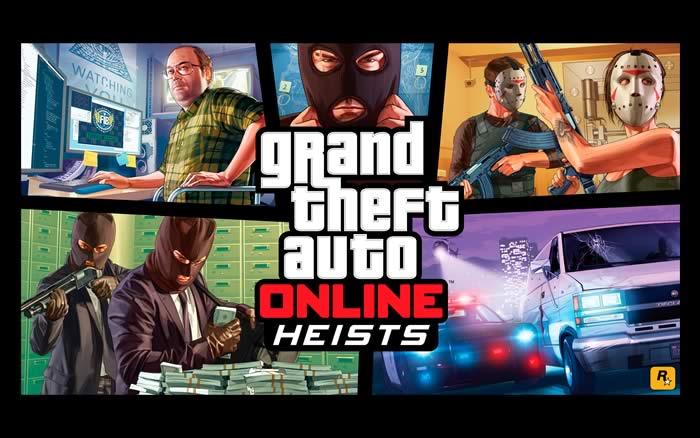 Rockstar Games has announced a new event for 'GTA Online', the multiplayer aspect of 'Grand Theft Auto V', which from today, January 31, until next February 13, gives us the opportunity to take advantage of different discounts and bonuses. This is all it offers:
Double GTA $ and RP in Titan, Vendetta behind the wheel and Lost vs. Damned
Over the next two weeks, all these modes will award twice as much GTA $ and RP. Destroy the armored mastodons of the rival team on Titan, get behind the wheel in a frenzied combat between vehicles in Vendetta behind the wheel and participate in the eternal battle between angels and demons in Lost vs. Damned.
We will also receive the double of GTA $ if we accede to the list of special items that contains the following maps: Vendetta to the steering wheel II, Do not pass of line IV and Action offensive III.
50% discount on offices, plus huge discounts on warehouses, vehicles, armaments and more
Improve your executive status, buying executive offices at a discount of 50% and 25% on export warehouses. We can also arm ammunition, professional military vehicles and other high-speed escape options. Here is the complete list of special offers that you can enjoy during the next two weeks:
50% discount on executive offices
25% discount on export warehouses
Ammu-Nation: 25% discount on all guns, sniper rifles and light machine guns
Warstock Cache & Carry: 25% discount on turret limousine, Buzzard attack helicopter and Cargobob
Legendary Motorsport: 25% discount on the supercar Pegassi Osiris
Benny's Original Motor Works: 25% discount on the Principe Diabolus bike and in decorative vehicle modifications (upholstery, tires, wheels, dolls, ailerons, tires and more)
Los Santos Customs: 50% discount on vehicle armor and bulletproof tires. 25% discount on decorative vehicle modifications (wheels, tires, headlights, license plates, hoods, dyes, paint and more)
Premium Racing Calendar:
January 31 – February 6: The wave (exclusive for Prince Diabolus)
7 – 13 of February: Vespucci.
Access premium racing through the game's Quick Mobile Activity app or the yellow flashing Legion Square icon. Premium races award GTA $ rewards to the top three participants and all competitors receive triple PR.
Time Trial Calendar:
January 30 – February 5: Drainage
February 6 – 12 : Climbing the Chiliad
Go to these places and access with the purple activator. Beat the average time to win GTA $ and RP.
Last chance to transfer to PS4, Xbox One and PC
If you have not yet transferred your characters and progress from PlayStation 3 or Xbox 360 to PlayStation 4, Xbox One or PC, hurry up, since as of March 6, 2017 it will no longer be possible.
Rockstar has been committed to continue working to keep 'GTA Online' free of cheaters thanks to the vigilant work of the community. And is that last year concluded with the best month (December) as far as active players are concerned. In addition, they will soon share information about what is about to arrive at 'GTA Online' in 2017.