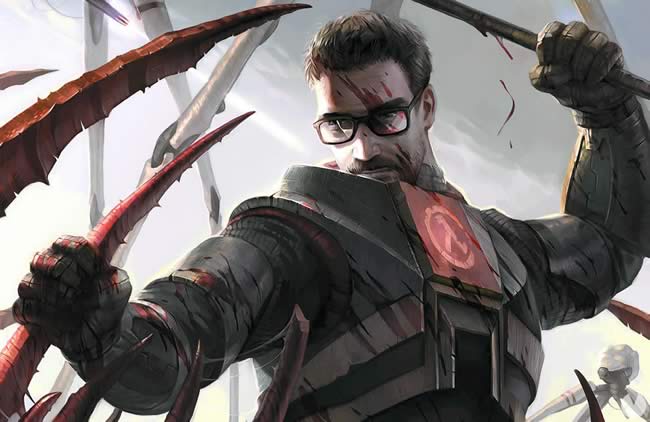 A group of modders has adapted the brilliant Half-Life 2 to the virtual reality of HTC Vive and Oculus Rift, and now they are looking for the support of the fans in Steam Greenlight to take their project to the digital store of Valve.
The mod authors have been working for years in this project that already was available in 2013. However, soon it showed its playable limitations due to the technical problems experienced by the virtual reality at that time.
Players who are fans of virtual reality from the beginning will remember the existence of a Half-Life 2 mod that adapted it for the VR. The proposal that surprised the community was compatible with the first version of Oculus Rift but was not able to continue adapting to the new helmets until now.
The creators of HLVR have presented Half-Life 2: VR this week, a re-launch of that mod which is now compatible with the latest versions of HTC Vive and Oculus Rift. Additionally it also allows the use of controls or motion control systems, to improve the visual aspects of the game.
To run the mod you need to have Half-Life 2 and its two original episodes on Steam. According to the creators of the mod, their installation is really simple but they still want to simplify the process more by allowing it to be distributed from Steam. That's why they have enabled a page in Greenlight for users to find support in the player community.
This new version of the mod will give full support to the motion control systems of both devices. This provides players a realistic interaction with the weapons that have been redesigned to adapt to this new approach. The video game will also improve textures, visual effects, character modeling and the scenarios themselves.
The mod allows you to navigate all of Gordon Freeman's adventure using current VR helmets
This modification of Half-Life 2 for virtual reality also adapts its interface to the VR format so that the games would be more comfortable. We do not know what Valve would think of this home version of the game in VR, more bearing in mind that the company is currently working on three projects aimed at virtual reality helmets and may include proposals of the saga.
Source: Steam Community