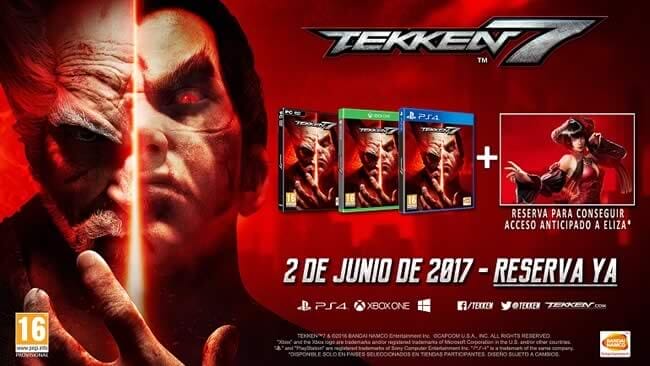 The promise was to release Tekken 7 in early 2017, but Bandai Namco has confirmed this afternoon that his new fighting game will hit stores on June 2. A difficult decision that nevertheless, the creative director of the project values positively as, in this way, he believes that this will avoid the errors seen in other recent titles of the style.
"We've tried everything to make that date possible, maybe even reduce the content of the final version for the release, but in the end," says Katsuhiro Harada, "after seeing the launches of other companies, and part of our own In the past, where things may not work 100% or maybe some content was missing, we made this decision to avoid this kind of thing in Tekken 7."
The Japanese creative insists. "We made a decision as difficult as postponing its release in June to include all the original content we had planned from the beginning."
Tekken 7 finally has an official release date of June 2, 2017. This fighting game now with more than 30 fighters and new game modes.
Tekken 7 will also have Season Pass for the first time in franchise history. It will be part of the content of the Deluxe Edition, which includes a unique game mode, special characters, exclusive costumes and 30 extra metallic traits for the Season Pass holders. The Collector's Edition also includes a metal box, the soundtrack of game and a figure of Heihachi vs Kazuya.