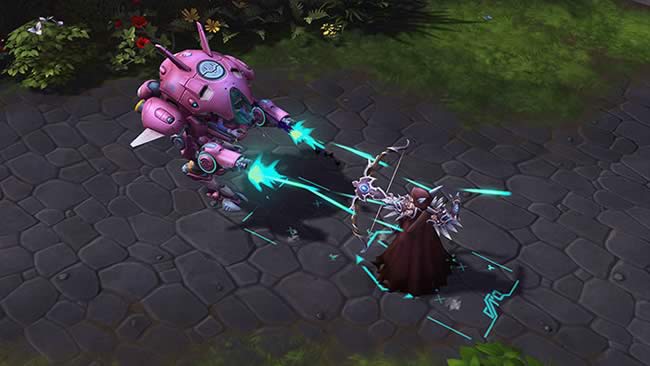 If you have recently played 'Heroes of the Storm', which by the looks of it has high probability as you are reading this news. Recently, thanks to the Nexus Challenge you may have noticed that the maps were repeated very frequently. Also, if you had played the Blizzard MOBA before then you may have noticed that some maps were simply not present.
D.Va in Heroes of The Storm
Maps:
However, rest assured as this last week of the Nexus Challenge has also come with a new, larger map rotation, which will include 9 maps instead of 6:
Cursed Hollow
Sky Temple
Braxis Holdout
Hanamura
Battlegrounds of Eternity
Warhead Junction
Haunted Mines
Tomb of the Spider Queen
Infernal Shrines
Also, as we announce, D.Va has arrived, with its corresponding aspects and the rest of its cosmetics, among which it includes using it as a commentator. Genji will also be included in the list of commentators for the title.
If you are new to the title and you liked it and are willing to spend some money then the title will now allow you to purchase a welcome pack. This welcome pack will have gems, a saddle, stimulants to level up faster and several high quality loot coffers, one of which will include a random hero.
This is one of the best games out there. So if you don't mind having an awesome time then you must play this game as it will blow your mind. And now with the added new maps it just got a lot better so hurry up and start having some fun with this game.
This patch has also included some sketches to different characters, which you can see here.