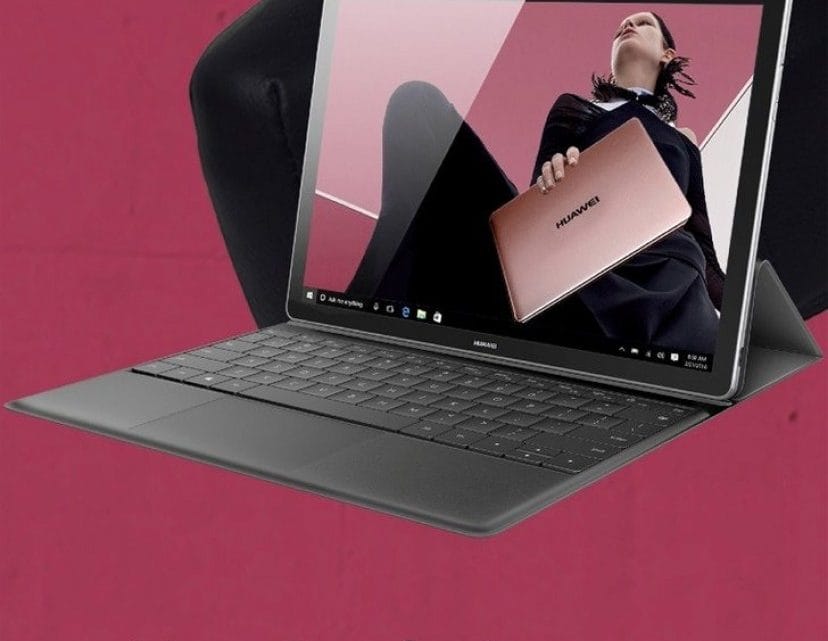 Each of the three new models will be equipped with touch screens and keyboards. Some may be tablets with detachable keyboards, while others may have hinges that allow the screen to rotate 360 degrees. This way you can hide the keyboard for the screen when you do not need it.
Three models, three names, three specifications
One of these new models is to be called 'Bell' and more officially MateBook E. Matebook E is an upgrade of the first-generation of Matebook which was launched last year. It's specifications includes an Intel Core M processor and 4GB of RAM. It is a tablet with a touch pad. The foldability is designed to ensure comfort when you do not need to type on it.
MateBook X is a device much more like a laptop, with the difference that it has a detachable keyboard (something like the Asus Transformer Book), so we can use it as a tablet away from the keyboard. As part of the specification, it is known to have an Intel Core i5 processor and 8GB of RAM. It will have a 15-inch screen and 64-bit version of Windows 10.
The third device is Huawei MateBook D, also known as 'Watt'. This is the smaller version of X. It is smaller because it has a 12.5-inch display instead of a 15-inch version of the X. This model is similar to Lenovo Yoga or Flex. The laptop has a touch screen that can be used almost in all ways.
It is believed that at least one of them will be equipped with Intel Core i5 and 8GB RAM. Roland Quandt suggests that even more powerful processors from the Core M series can appear in one of the models.