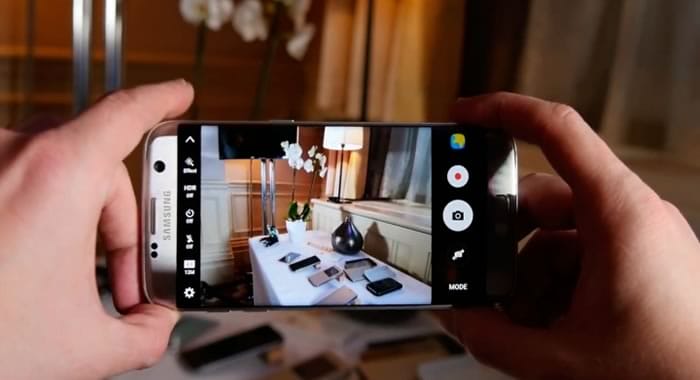 You have in your hand to improve and increase the quality of the photos and videos captured with the Samsung Galaxy S7 camera. It is a MOD and an application called Camera Mod S7 that increases both bit-rate in videos and reduces the level of compression of the JPG format to include more information and level of detail. Also, the app also allows to eliminate the restriction of use of LED flash with battery levels below 15% of load.
The sensor and applied technology, the lenses, the stabilization system and other hardware that makes it possible to capture the photographs with higher quality than ever before seen in the smartphone market. However, the compression algorithm can still be further optimized to get more out of the camera of the Samsung Galaxy S7.
That is precisely what has made a developer immersed in the Android user community of XDA Developers. There, he has published the method of installing a MOD with an application that allows to modify some fundamental parameters to increase the quality not only of the photos, but also of the videos. The truth is that the parameter that Camera Mod S7 retouch is none other than the bitrates in the case of videos and the level of compression of the JPG format used by default on the Samsung smartphone.
In this way, the resulting videos improve their fluidity and image quality by having more information per unit of time. And is that video recordings increase their bitrate as follows:
4K – 48mbps> 62mbps
1080p – 28mbps> 36mbps
1440p – 25mbps> 32mbps
1080p – 17mbps> 22mbps
720p – 12mbps> 16mbps
Slow Motion 240fps – 72mbps> 100mbps
Likewise, the quality of the photos also improves by varying the following parameters, which can be viewed from the app that you can download from Google Play, yes, for a fee of 3.59 euros. The changes are as follows:
JPG quality – 96> 98
JPG burst quality – 92> 98
Requirements for the installation of the app and MOD
If you are interested in applying the MOD and using the described app, you have to know that it is essential that you have root on your Samsung Galaxy S7 or Samsung Galaxy S7 Edge, regardless of whether they have Android Marshmallow or Android Nougat.
To install the MOD, you need to download a zip file (depending on the type of S7 processor -Exynos or Snapdragon-) and insert and replace the APK file in the System folder. You have the instructions provided by the developer through this link.
As for the resulting quality, users who have tried it indicate that the MOD does indeed improve the image quality of the Samsung Galaxy S7 camera. In the same thread those who have tried have exchanged impressions, as well as graphical examples.